What Are Platform Heels?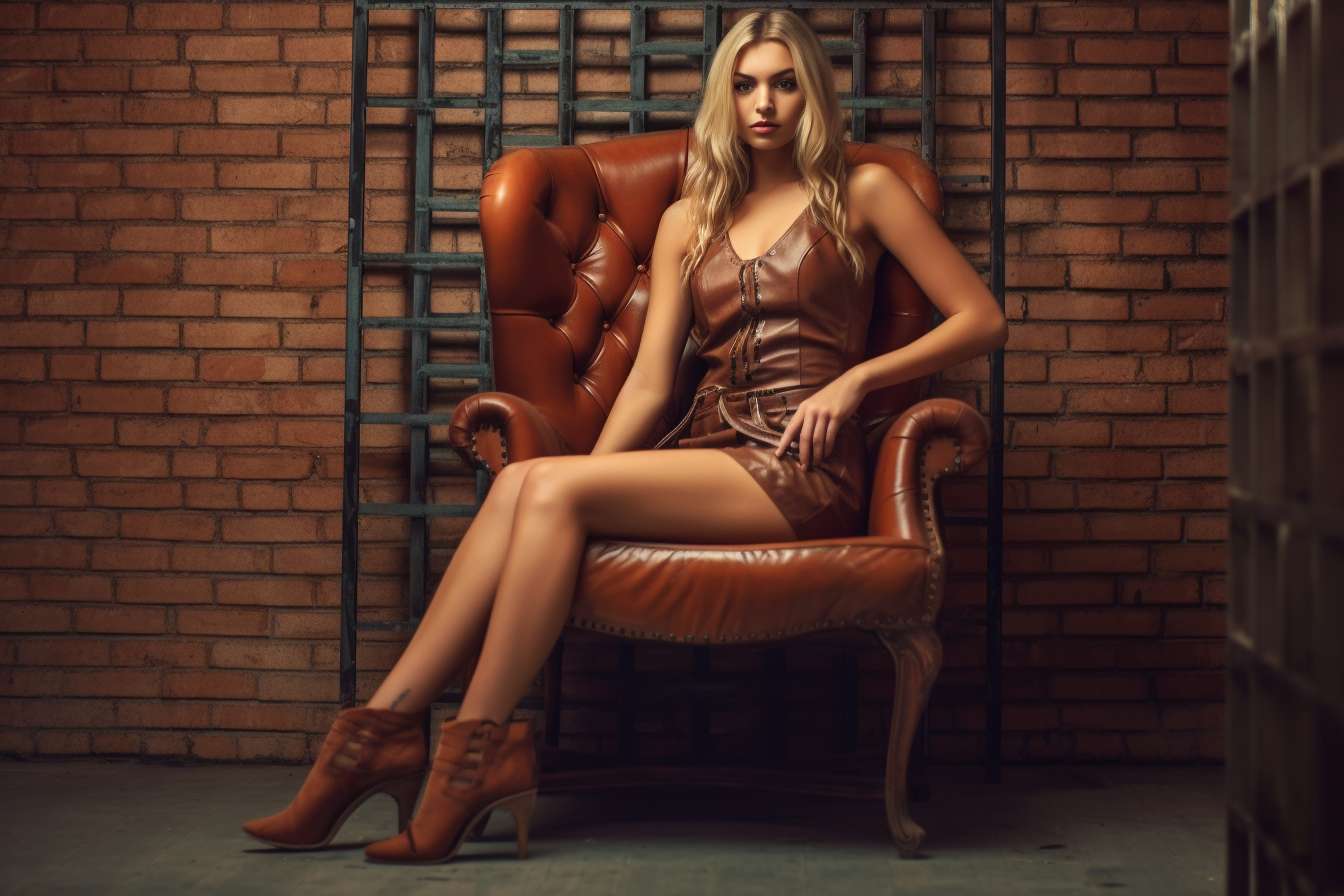 We all know that heels can be tricky to wear, but did you know that there's a special type of heel that's actually easier to wear? Platform heels offer the same height as regular heels, but with a few extra bonuses. In this article, we'll be discussing what platform heels are, the different types, and how to wear them with confidence. We'll also be exploring the benefits of wearing platform heels, and how to keep them looking their best. So if you've ever been curious about platform heels, you've come to the right place. After reading this article, you'll be a pro at styling and caring for this special type of heel. Let's get started!
Design of Platform Heels
Showcasing a combination of style and height-boosting power, these shoes offer a fashionable alternative for those seeking a bolder look. Platform heels boast stylish designs that are sure to turn heads. From professional to casual wear, these high-heeled shoes come in a variety of trendy trends, ranging from chunky block heels to delicate stilettos. Whether you're looking for a pair of statement shoes for a night out or a pair of comfortable everyday shoes, platform heels are the perfect choice.
Platform heels provide the wearer with a number of benefits. The most obvious benefit is the added height. Not only do they look good, but they also give you a boost in confidence, as you can feel more secure in the knowledge that you look taller. Additionally, platform heels feature an extra layer of cushioning, providing the wearer with added comfort compared to standard heels.
And thanks to the variety of styles on offer, platform heels are incredibly versatile. Whether you want to dress up a pair of jeans or add a touch of elegance to a formal dress, platform heels can fit the bill. These stylish shoes can take you from day to night in style and comfort, making them the perfect addition to any wardrobe.
Benefits of Wearing Platform Heels
Experience a whole new level of confidence when you slip into a pair of stylish, sky-high shoes! Platform heels offer a multitude of benefits that make the shoes perfect for any special occasion, such as:
Increased height – Stand a little taller and make a statement with platform heels.
Styling tips – With platform heels, you can create a look that's both stylish and sophisticated.
Wearing comfort – Platform heels provide extra cushioning, making them comfortable to wear for long periods of time.
Say goodbye to sore, achy feet and enjoy the added boost of confidence that comes with wearing platform heels. With a variety of styles to choose from, you can find the perfect pair of platform heels to accessorize any outfit and make a lasting impression. With these benefits, it's no wonder platform heels are a popular choice among fashionistas. Transitioning to the next section, let's take a look at the different types of platform heels available.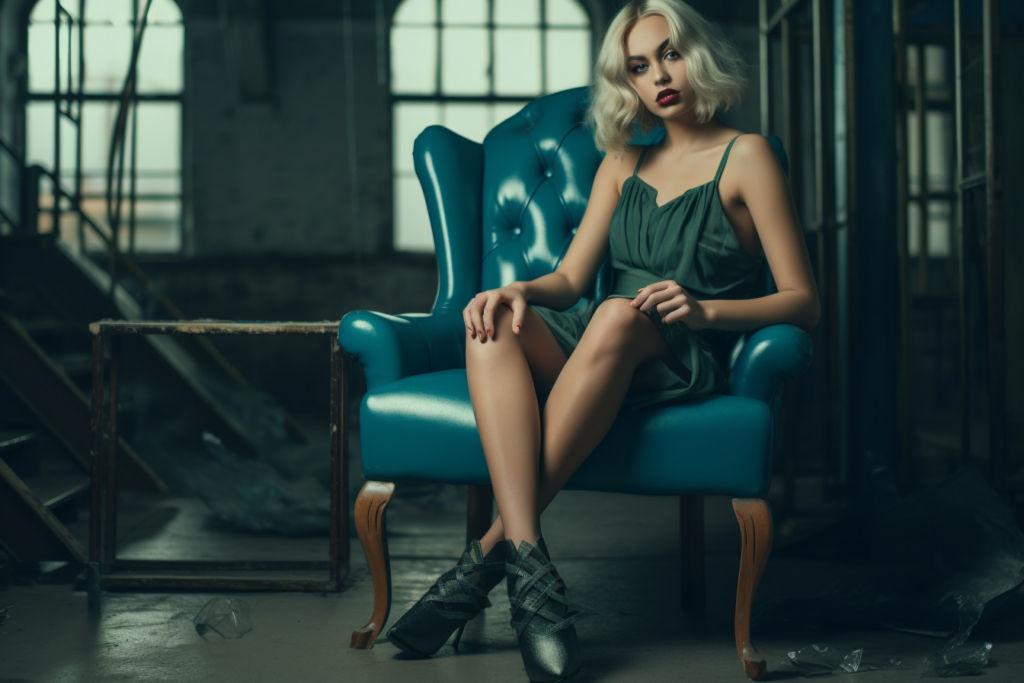 Different Types of Platform Heels
Discover the perfect pair of shoes to express your style and elevate your confidence with the different types of platform heels available! From edgy ankle boots to glamorous stilettos, there's a style of platform heels to suit every fashion need. Whether you need a pair of shoes to complete a special occasion outfit or something to spice up your everyday wardrobe, you'll find the perfect pair of platform heels. Let's explore the different styles of platform heels, along with the comfort level of each.
| Style | Comfort Level |
| --- | --- |
| Ankle Boots | Moderate |
| Peep Toe | High |
| Slingbacks | Low |
| Stilettos | Low |
| Wedges | Moderate |
Ankle boots are a great choice for a night out or a casual day. The moderate comfort level and edgy style of these platform heels makes them a great choice for any occasion. Peep toe platform heels offer both style and comfort, making them a great choice for long days on your feet. Their high comfort level and fashion-forward look makes them a go-to for any occasion. Slingbacks are a great choice for a more classic style. They offer a low comfort level, but their sophisticated style makes them a great choice for a special occasion. Stilettos offer a classic silhouette with a low comfort level. They can be dressed up or down, making them a great choice for any event. Wedges are the perfect combination of style and comfort. With a moderate comfort level, they are perfect for any occasion.
No matter what style of platform heels you're looking for, you're sure to find the perfect pair to express your style and confidence. With the variety of styles and comfort levels available, you'll be sure to find the perfect pair to complete your look.
How to Care for Platform Heels
We all love the look of platform heels to complete a chic, stylish outfit. Keeping your platform heels in tip-top shape is essential to ensuring they last and look great for any occasion! To get the most out of your platform heels, there are a few key things to keep in mind:
Cleaning:
Regularly wipe down your platform heels with a damp cloth to remove any dirt or debris.
Use a soft brush to remove any lingering dirt or grime.
Storage:
Store your platform heels in a cool, dry place.
Never leave them in a humid environment or in direct sunlight.
By taking proper care of your platform heels, you can save money and ensure you have stylish options to choose from for any occasion. Investing in a few key items like a soft brush, damp cloth and shoe bag can help keep your platform heels looking their best. With the right care, your platform heels will last for years to come.
From cleaning and storage to wearing, there are a few basic tips to keep in mind for platform heels. Understanding how to wear platform heels can help you feel more confident and look your best in any situation.
Tips for Wearing Platform Heels
To look your best and feel confident in any situation, it's important to master the art of wearing platform heels – after all, practice makes perfect! Whether you're trying to make a fashion statement, or just want to look taller, there are certain dressing etiquette and styling options you should consider when wearing platform heels.
When wearing platform heels, it's important to make sure that the shoes fit properly. Too small shoes can cause blisters, while too large shoes can cause you to trip. Additionally, you should make sure that the heels are comfortable and that they don't cause any pain while wearing them. If they do, it might be best to switch to a different pair of shoes.
Lastly, it's important to consider the style of the platform heels. If you're looking for a more casual look, opt for flats or sandals with a lower heel. For a more dressy look, go for a higher heel or a more intricate style. With the right pair of platform heels, you'll be able to look and feel your best in any situation.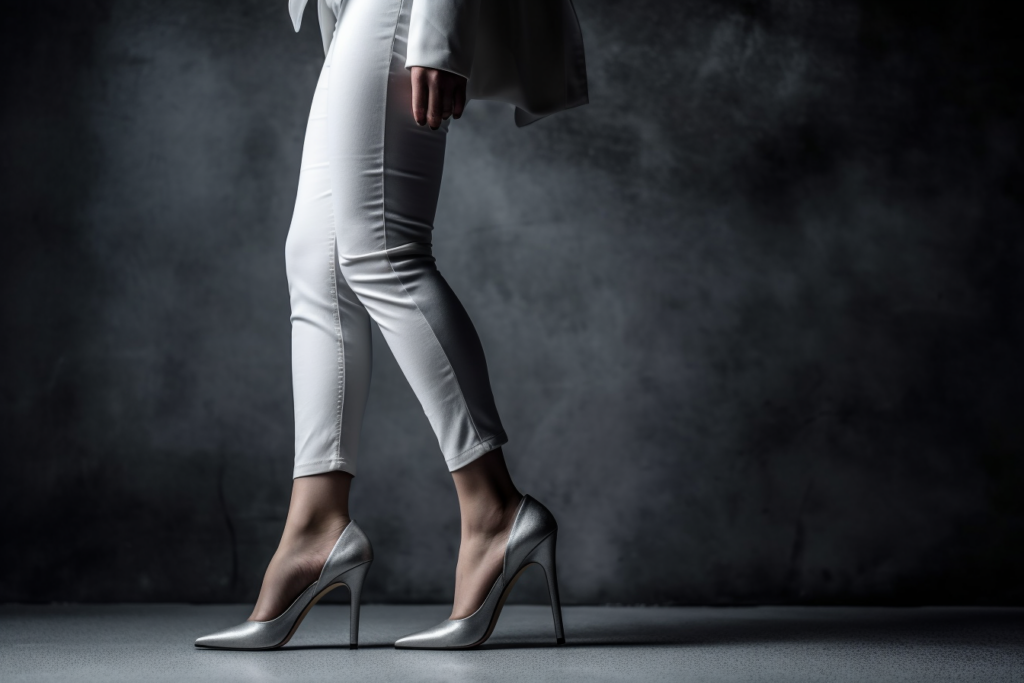 Conclusion
We've explored the design, benefits, types, care, and tips for wearing platform heels. These shoes have come a long way since their inception, and are now a staple in today's fashion. Whether you're headed to a special occasion or just out for a night on the town, platform heels can help you stand out from the crowd. The look and feel of these shoes is something that you can't get anywhere else. From the softness of the leather to the sparkle of the rhinestones, they'll be sure to make you the center of attention. So slip on your platform heels and let your style shine!