Can You Wear Pumps With Leggings?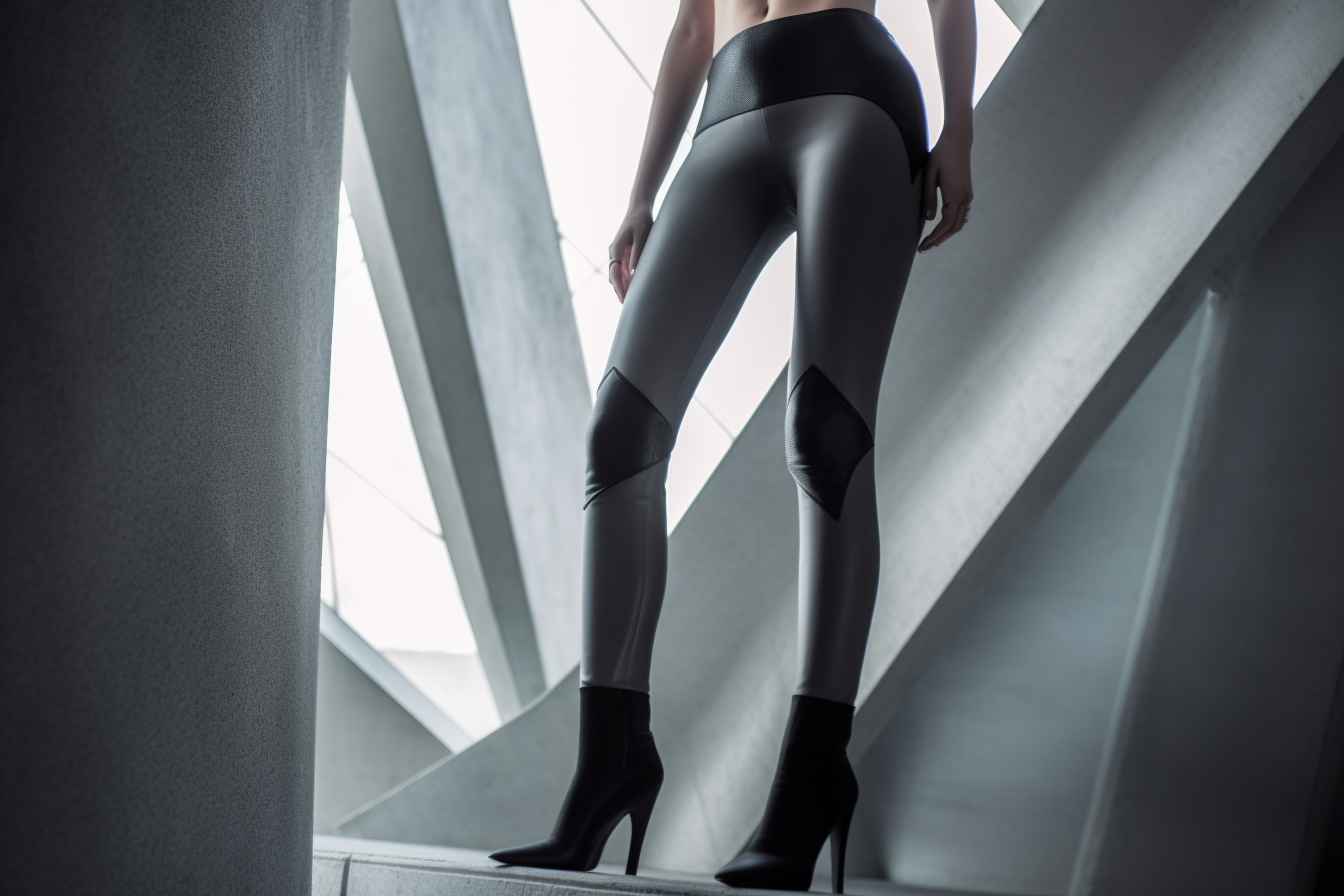 We've all been there. You're standing in front of your closet, trying to figure out what to wear. You want to look stylish and put together, but you don't want to look overdressed or underdressed. One question that often comes up is: can you wear pumps with leggings? It's a great question, and the answer is a resounding yes! In this article, we'll explore the different ways to make this combination work for you. From the shoes to the leggings, to the top and accessories, we'll show you how to create the perfect look. Let's get started!
Consider the Shoes
We all want to look our best, and mixing patterns, bold colors, and the right pair of pumps can be a great way to go about it. Showcasing the right pair of pumps with leggings can be a stylish way to elevate your look. Whether you're going for a dressy look or something more casual, there is a perfect combination of pumps and leggings for you.
When choosing the right pair of pumps, think about the pattern and color of the leggings you're wearing. Solid colors or light patterns look great with bold, bright pumps, while dark, neutral leggings can be paired with a variety of shoe styles. Get creative with the mix and match—you'll be surprised at how the right pumps can bring out the best in your outfit.
When selecting leggings, look for the right material and fit. Thick materials that stretch to hug your curves and provide extra coverage are ideal. A thick waistband will also help keep your look comfortable and stylish. With the right pumps and leggings, you can show off your unique sense of style and make a lasting impression. To complete the look, don't forget to accessorize and experiment with different hair and makeup styles.
Look at the Leggings
Have a look at the leggings; you'll be able to rock 'em with a pair of pumps for sure! When considering what leggings to wear with your pumps, there are a few things to consider:
Mixing patterns – Don't be afraid to mix different prints and textures. A bold stripe paired with a subtle floral can look chic and modern.
Complementary colors – When pairing two different colors, choose ones that are on the same side of the color wheel. This will help create a cohesive look.
Length – If you want to create a more polished look, opt for a pair of leggings that fall just below the knee.
When you feel confident in your choice of leggings, you can move on to choosing a top and accessories. By taking the time to pick the perfect pair of leggings, you'll be able to create a look that is stylish, fashionable, and totally you. With a few thoughtful touches, you'll be ready to head out the door in confidence and style.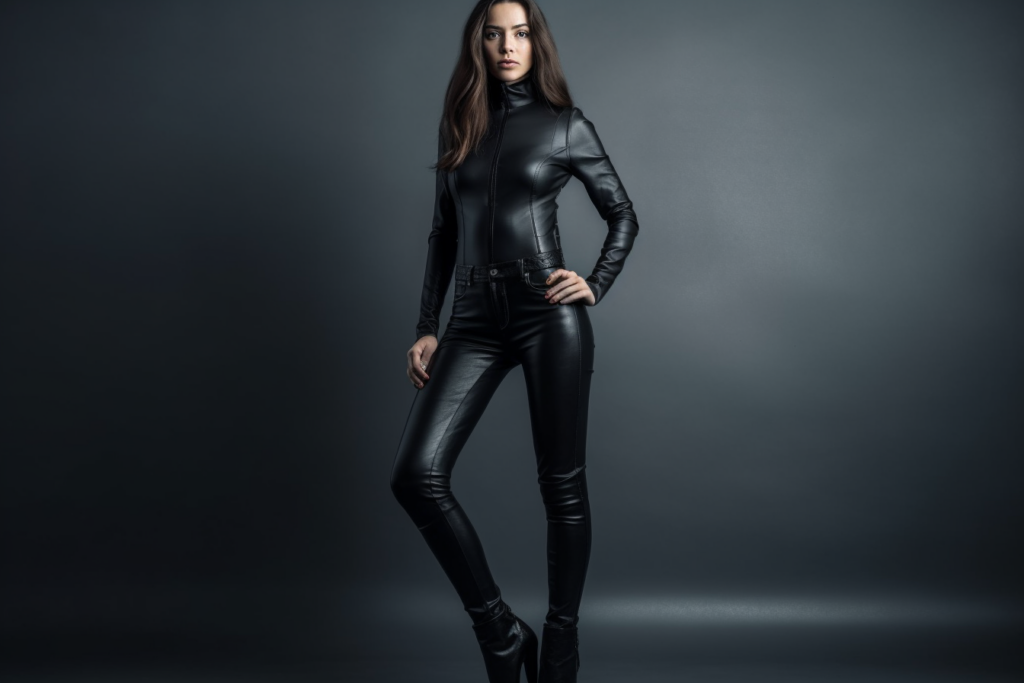 Choose a Top
Now that you've picked out the perfect pair of leggings, it's time to find the perfect top to go with them! With so many options to choose from, you'll be sure to find something that fits your style and flatters your figure. Printed blouses, cropped tops, and even tank tops are all great options for pairing with leggings. Whatever type of top you choose, make sure it's long enough to cover your bum and can be styled in different ways. You can tuck it into the leggings for a more polished look, or you can leave it untucked for a more laid-back, casual style. Try layering with a cardigan or a denim jacket for an extra layer of warmth and texture. With the right top, you can create a look that's both stylish and comfortable.
Finding the right accessories is the next step in creating the perfect look. Accessories can add a touch of flair and bring the outfit together. A belt or a scarf can help define your waist and add a hint of colour. If you want to add a bit of glamour, try wearing some statement jewellery or a pair of earrings. Finish off the look with a stylish pair of shoes. Pumps are a great option for a dressier style, while a pair of sandals or sneakers will give a more relaxed vibe.
Now that you have your top and accessories picked out, you're ready to rock your leggings look. Have fun experimenting with different combinations and be sure to show off your unique style!
Accessories
We can all agree that accessorizing is an important part of creating the perfect outfit. Complete your leggings look with the perfect accessories – a belt, scarf, or some statement jewellery can add a sparkle of flair to your outfit! Here are some of our favorite accessorizing trends and styling tips for when you're wearing leggings:
Belts:
Wide waist belts cinch the waist for a flattering look.
Skinny waist belts are great for adding a pop of color.
Leather belts are a classic choice for a timeless look.
Scarves:
Accessorize with a lightweight scarf for a more casual look.
Patterned scarves can add texture to an outfit.
A silk scarf can make a bold statement.
Jewellery:
A simple necklace can make a statement.
A watch can tie the look together.
Earrings and rings can add a touch of sparkle.
The accessorizing possibilities with leggings are endless, so don't be afraid to experiment! With a few styling tips and the right accessories, you can create an unforgettable look. Now, let's put it all together!
Putting It All Together
Ready to take your leggings look to the next level? Don't worry, you don't have to sacrifice comfort for style! Choosing the right accessories to pair with your leggings is key to creating a look that's both stylish and comfortable. A great way to take your look up a notch is to add a pair of pumps. The beauty of pumps is that they can instantly elevate any outfit, and when paired with leggings, they create a classy, sophisticated style. To ensure a balanced and cohesive look, pick a colour palette that complements your outfit and pumps – like black, white and grey – and stick with it. To complete the look, add a few statement pieces, like a chunky necklace or a bold, patterned scarf. With a few simple accessories, you can create an outfit that looks great and feels even better.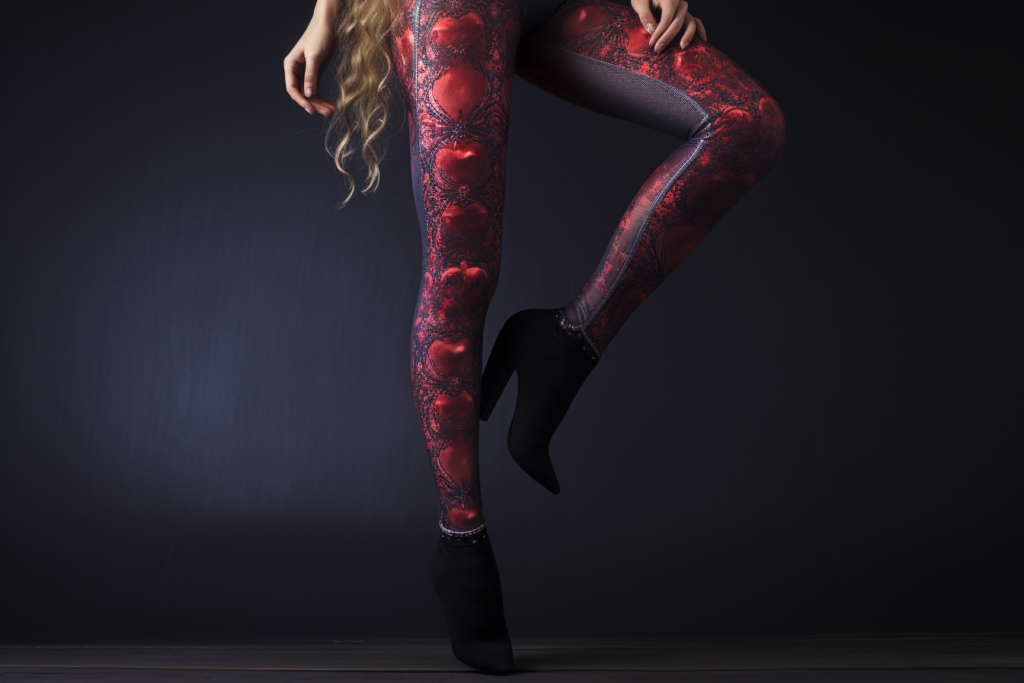 Conclusion
We can all agree that when it comes to wearing pumps with leggings, it's definitely a style statement to be reckoned with! From the shoes to the leggings, to the top and accessories, you can make a truly stunning ensemble that will have heads turning. With a bit of creativity, you can pull off this look like nobody's business. So the next time you're looking for something to wear, don't be afraid to go for the unexpected and rock those pumps with leggings. It's sure to be a look that will absolutely blow everyone away!