What Is The History Of Kitten Heels?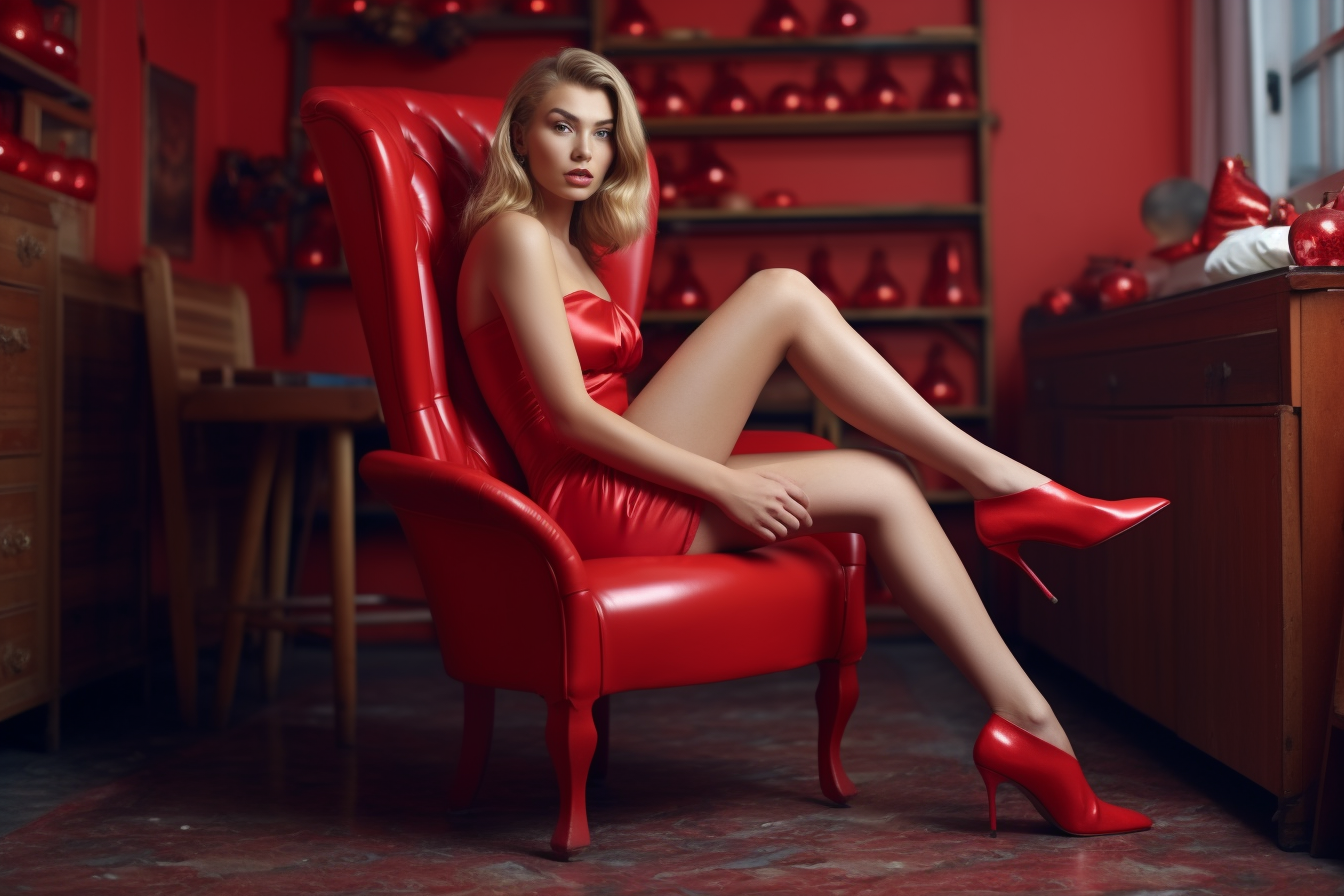 We've all heard of the classic stiletto, but what about the lesser-known but equally stylish kitten heel? This lesser-known footwear has actually been around for centuries, enjoying periods of popularity and resurgence. Today, we're taking a look into its fascinating history and discussing the reasons why it's become such a beloved staple in so many women's closets. Let's dive in and explore the history of the kitten heel!
From its beginnings as a French court shoe to its current status as a fashion must-have, the kitten heel has made quite a journey. It first emerged in the 1950s, becoming a popular choice amongst society women who wanted a more comfortable alternative to the traditional stiletto. As the decades passed, the kitten heel continued to gain traction and evolve, eventually becoming the go-to for elegant eveningwear in the 1970s and 1980s. Even as the 90s and 2000s ushered in a more casual aesthetic, the kitten heel managed to remain relevant, with designers incorporating it into their collections in new and inventive ways. Now, the kitten heel is back and better than ever, with a new wave of fans who appreciate its combination of comfort and style.
The Origin of the Kitten Heel
You may have heard of them, but do you know the origin of the iconic 'kitten' heel? This classic style of shoe has been around for decades and has been a popular choice for women of all ages. While the exact point of origin is unknown, it is believed to have become popular in the 1950s. The kitten heel was once a symbol of female empowerment and celebrity influence.
The style was first popularized by Audrey Hepburn in the 1953 film Roman Holiday. The shoe was a perfect complement to her chic, sophisticated look and since then, it has become a fashion staple. The 'kitten' heel was a more modest alternative to the stiletto heel and allowed women to feel more comfortable and empowered.
The style quickly gained popularity in the 1950s and 1960s and was embraced by the likes of Jackie Kennedy and Marilyn Monroe. It became a symbol of femininity and grace and has been a symbol of style ever since. The kitten heel is a timeless classic that continues to be popular with celebrities and fashionistas alike. With its comfortable and stylish design, it is no wonder that it has stood the test of time. Moving on to the 1950s and 1960s, it's clear that the kitten heel was a popular choice for women who wanted to be stylish and comfortable.
The 1950s and 1960s
In the 50s and 60s, these stylishly small shoes stepped onto the scene, making a lasting impression that'll never go out of fashion. Kitten heels were the perfect combination of fashionable style and comfortable wear, allowing women to express their style without having to compromise on comfort. This modest fashion trend was embraced by many, as the comfort factor of these small heels meant that women could wear them all day long.
The 50s and 60s saw an explosion of styles, with many different designs of kitten heels coming onto the market. From thick-strapped sandals to strappy ballerinas, there was something for every woman to choose from. Many of the designs featured intricate details like bows and embroidery, perfect for adding a touch of glamour to any outfit.
The popularity of kitten heels continued to grow in the 50s and 60s, as more and more women began to embrace this stylish way of dressing. This was the perfect way to show off your unique style without having to sacrifice comfort, making it a timeless trend that is still popular today. With a wide variety of designs available, there's something for everyone to enjoy.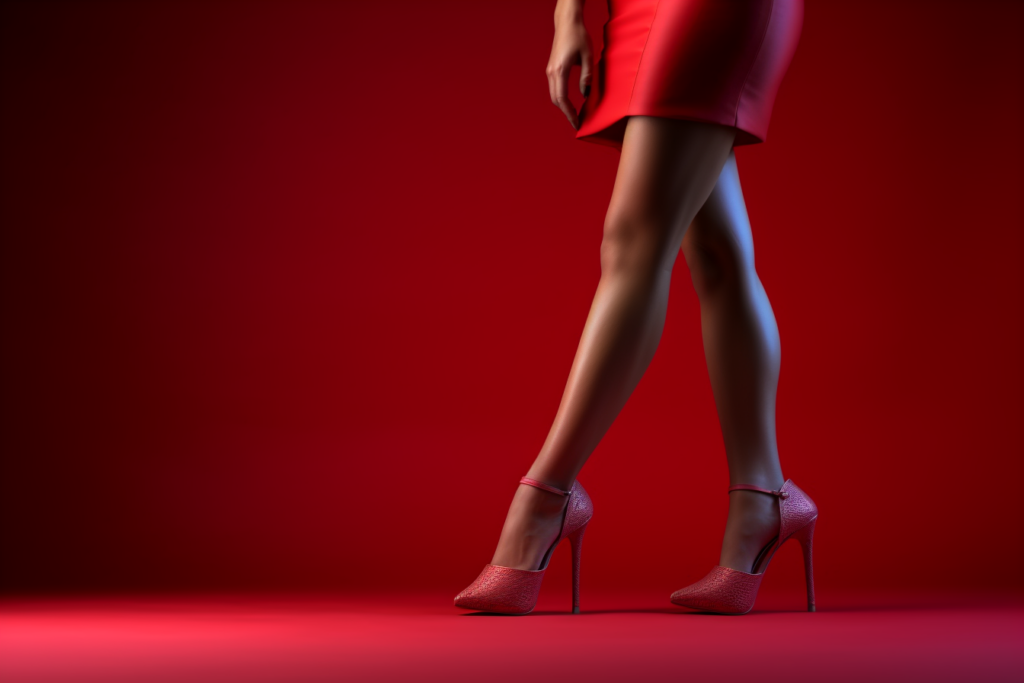 The 1970s and 1980s
As the 70s and 80s rolled in, these chic, comfortable shoes remained a popular choice for fashion-savvy individuals looking to stand out. A perfect blend of style and comfort, kitten heels never went out of fashion. Women all over the world embraced the trend and found a way to incorporate them into their everyday look. From office-ready ensembles to glamorous eveningwear, kitten heels provided the woman of the 70s and 80s with the perfect accessory to show off her own unique style.
The '70s and '80s were a time of experimentation in fashion trends, and kitten heels were no exception. As the popular style of the decade changed, so too did the design of the shoes. Bold colors, abstract patterns, and statement shapes were the order of the day, giving women the opportunity to express their individuality in a subtle yet stylish way.
Kitten heels were the perfect complement to any outfit. Whether it was a classic wrap dress or an edgy leather top, they provided that extra bit of stylish flare that was both comfortable and fashionable. They were the go-to shoe for any occasion, from outdoor barbecues to fancy dinners. With their versatility, it's no wonder they remained such a popular choice throughout the 70s and 80s. As the 1990s and 2000s began, these classic shoes continued to be a staple in fashion.
The 1990s and 2000s
The 1990s and 2000s saw kitten heels become even more popular as they continued to be the go-to shoe for any occasion. For example, Kate Middleton famously wore a pair of kitten heels to her wedding in 2011, proving that the style was timeless. Retro-inspired fashion was all the rage at the time, with celebrities like Sarah Jessica Parker and Jennifer Aniston wearing kitten heels to red carpet events. This trend was further popularized when celebrities such as Mary-Kate and Ashley Olsen began wearing kitten heels as part of their signature style:
Mary-Kate and Ashley Olsen wore kitten heels to the red carpet and during their time filming the hit show 'Full House'
Sarah Jessica Parker wore kitten heels to the Emmys in 2001
Actress Reese Witherspoon was often seen wearing a pair of kitten heels for her movie premieres
Jennifer Aniston was photographed wearing kitten heels in the early 2000s
Pop star Rihanna also wore a pair of kitten heels on the red carpet in 2006
The influence of celebrities in the '90s and '00s was undeniable, and it was this that made kitten heels even more popular. Not only did they become a staple in the wardrobes of those who wanted an effortless yet chic look, but they also became a symbol of timeless fashion. As the decade came to a close, it was clear that the kitten heel was here to stay. Slipping into the next decade, the kitten heel was once again a mainstay of fashion.
The Return of the Kitten Heel
In recent years, the kitten heel has made a fashionable comeback, becoming a must-have for those looking to achieve a stylish yet comfortable look. Modification trends have seen the kitten heel transform into a more modern and fashionable style, with a range of colors and materials used to create the desired look. Celebrities have also played their part in the rise of the kitten heel, with many high-profile figures wearing them for both red carpet events and for everyday wear.
The kitten heel is now a staple of many wardrobes, with designers across the world creating their own interpretations of the classic style. From pointed-toe to strappy designs, the kitten heel offers something for everyone. This versatility has seen it become a popular choice for both formal and casual events, with a range of heel heights available to suit any occasion.
The modern kitten heel is a far cry from its origins, and its history is one of evolution and adaptation. Today, it is a must-have item for fashionistas, and its popularity looks set to continue for many years to come.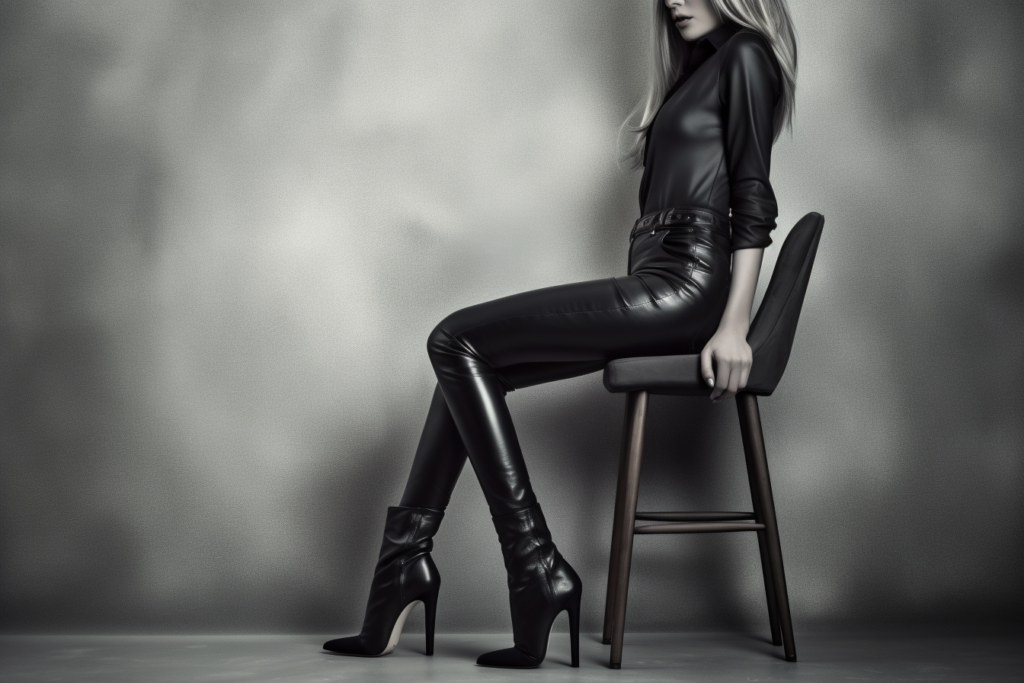 Conclusion
We've traced the history of the kitten heel from its humble beginnings in the 1950s to its current status as a fashion staple. The shoe has seen many different iterations and has been worn by a variety of people over the years, but it still remains a popular choice today. The kitten heel is a timeless classic that will never go out of style. It's a reminder that sometimes the best things come in small packages, and it's a great way to add a touch of elegance and sophistication to any outfit. So, the next time you're in the market for a new pair of shoes, don't forget to give the kitten heel a try!