What Is The History Of Block Heels?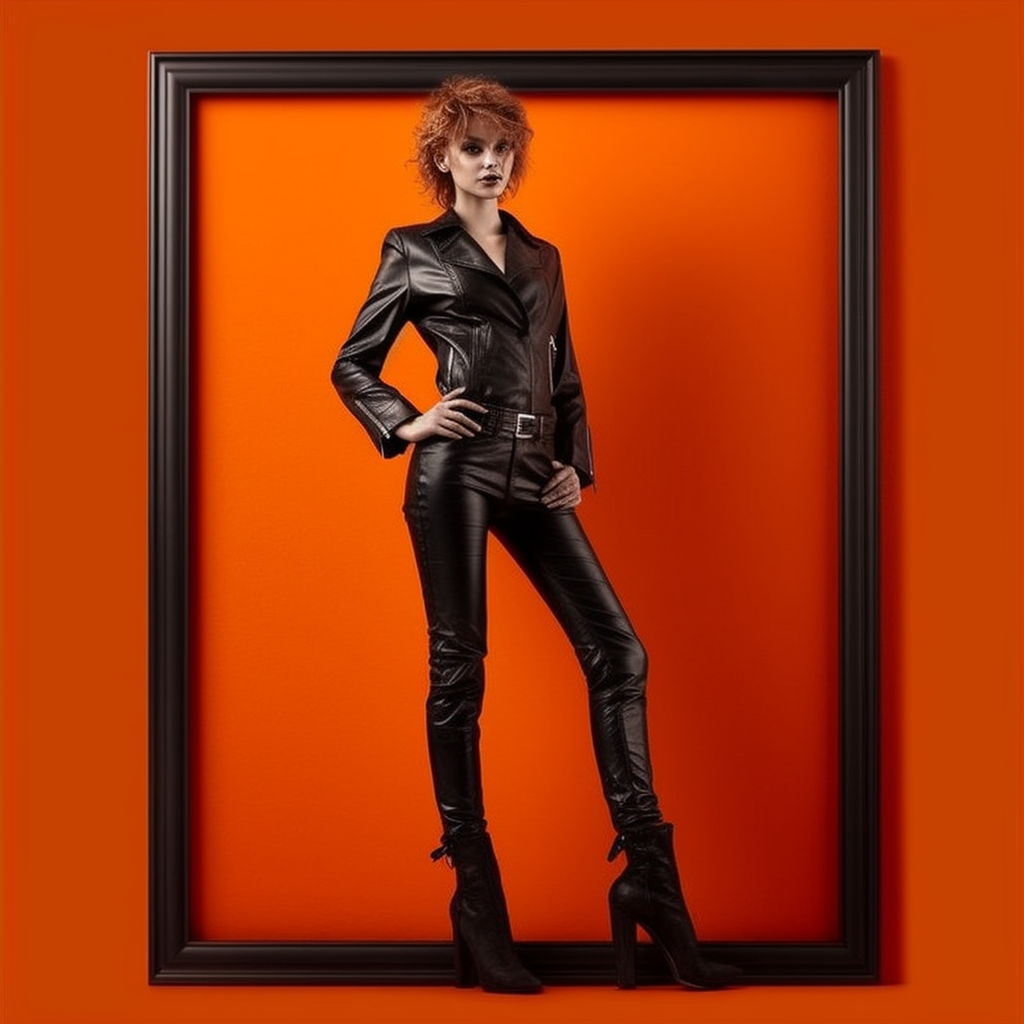 We've all seen them: the block heel. They've been around for decades, and it's no surprise that the stylish shoes have stood the test of time. We've all seen them on the feet of fashion icons and celebrities, but what's the history of the block heel? In this article, we'll take a look back at the history of the stylish shoe, from its beginnings in the 1960s to its revival in the 1990s and its ongoing popularity today. We'll also look at the different variations of the block heel, and the celebrities who have made them their own. So, if you've ever wondered why block heels have become so popular, read on to find out!
The Popularity of Block Heels in the 1960s
The 1960s saw a surge in the popularity of block heels, making them a must-have accessory for fashionable women everywhere. Contemporary styling and sustainable materials were used to create these comfy yet stylish heels, and there was no shortage of ways to dress them up or down. Whether it was a classic black pump or an eye-catching patent leather shoe, women of the time could find the perfect block heel to match any outfit.
The popularity of block heels didn't just come from their timeless style, but also from their functionality. These shoes are known for providing arch support and cushioning, making them a comfortable option for a night on the town. And with a variety of colors and materials to choose from, women could find the perfect block heel to go with any look.
The block heel was a staple of the 1960s, and its popularity has endured throughout the decades. It's a timeless and comfortable shoe that can be dressed up or down and is still seen on the feet of fashionable women today. The revival of the block heel in the 1990s is just another testament to the timelessness of this classic design.
The Revival of the Block Heel in the 1990s
You won't believe what happened to the block heel in the 90s – it made a major comeback and became a fashion statement! The style was modernized, with brighter colors and more daring designs, while still providing the same comfort benefits the block heel had always been known for. It was the perfect combination of style and function and it quickly became a popular pick for the fashion-forward set.
Here are five signs of the block heel's revival in the 90s:
Its presence on the runway in the form of designer shoes
Its appearance in music videos by the likes of Spice Girls and Salt-n-Pepa
Its popularity among stars like Winona Ryder and Courtney Love
Its frequent appearance in magazines, such as Vogue
Its spread to mainstream retailers like Steve Madden and Nine West
This revival of the block heel in the 90s was a major turning point in the fashion world, seen as a way to add a hint of edginess to any outfit. Block heels have since become a wardrobe staple, with no signs of slowing down. Transcending time and trends, the block heel is here to stay and continues to be seen on the feet of fashionistas everywhere.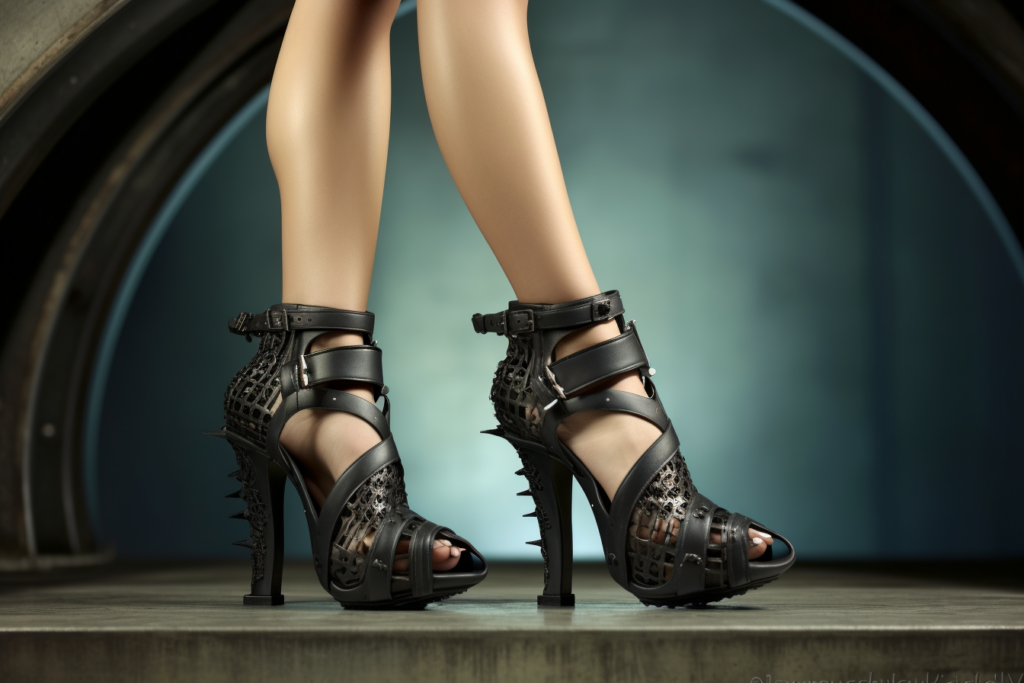 Block Heels in the 2000s and Beyond
| Take the stylishness of block heels to the next level – they've been a fashion staple since the 90s, and they're still making waves in the 2000s and beyond! Block heels are a timeless trend that have been adopted by influential icons across the world. From the runways of Paris to the Hollywood hills, celebrities have been spotted wearing them at award shows and red carpets. | Icon | Celebrity | Trend |
| --- | --- | --- | --- |
| Rihanna | Jennifer Lopez | Lace-up | |
| Gigi Hadid | Kim Kardashian | Platform | |
| Kendall Jenner | Beyoncé | Peep-toe | |
The current trend of block heels has been embraced by fashionistas everywhere, thanks to its versatility. From classic to modern styles, these shoes can be dressed up or down for any occasion. Whether you're looking for a night-out look or a more casual style, block heels offer the perfect balance of elegance and comfort. And they come in an array of colors, materials, and designs, so there's sure to be something for everyone.
The popularity of block heels has only grown over the years, and the trend shows no signs of slowing down. As more people discover the comfort and style of this timeless footwear, we can only expect to see even more innovative designs in the years to come. So don't be afraid to take your style to the next level with the classic block heel! Transitioning into the next section, let's take a look at the variations of block heels available.
Variations of Block Heels
No matter what your style, there's a block heel out there for you! From classic to modern designs, these versatile shoes are sure to make a statement. Whether you like to dress up or dress down, there are a variety of block heels available to fit any look. There are classic block heels that can be dressed up with a formal dress for a special occasion, or dressed down with jeans for a more casual look. For those who prefer more modern looks, there are bold, chunky styles that can be paired with a funky outfit for a night out. Footwear trends are always changing, and block heels have been a staple of fashion for decades.
Celebrities have also been influential in bringing block heels into the spotlight. Iconic figures such as Audrey Hepburn and Brigitte Bardot made block heels a fashion staple in the 1960s, and they have been popular ever since. Today, celebrities like Rihanna and Bella Hadid are seen sporting block heels on the red carpet, showcasing their versatility and style. Block heels have been seen in a variety of colors and styles, making them a must-have for any fashionista's wardrobe.
Block heels have come a long way since their inception, with variations to suit any look. From classic to modern designs, these versatile shoes are the perfect way to make a statement. Whether you're dressing up or dressing down, block heels can be a great addition to any wardrobe. With the help of celebrities, block heels have become a fashion staple for trendsetters and style mavens alike. As we look to the future of fashion, block heels will no doubt remain a mainstay.
Celebrities and Block Heels
Seeing celebrities rock block heels on the red carpet is a sure sign that these versatile shoes will never go out of style! From Gigi Hadid to Emma Stone, the fashion elite have been reinventing block heels in unique and stylish ways. Many of the materials used to make these shoes are also eco-friendly, meaning that not only are they stylish, but sustainable too!
The classic block heel shape has been given a modern twist with the likes of Rihanna and Margot Robbie sporting the look. The block heel has been reinvented with unique materials that range from leather to velvet and even patent leather. The height of the heels also vary, with some going as low as an inch or two and some reaching a few inches.
No matter what the style or material, celebrities have made it clear that block heels are the perfect addition to any wardrobe. They provide the comfort and stability of a flat with the added support of a heel. With so many options, you can find the perfect block heel to match any outfit in your closet.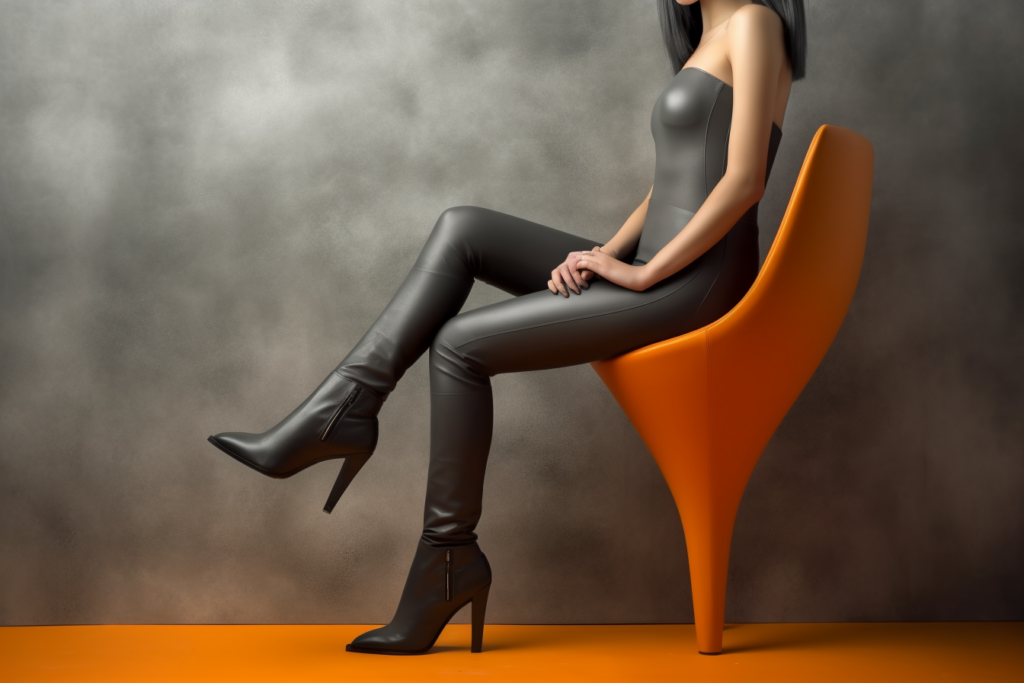 Conclusion
We've come a long way since the block heel first made its debut! It's become a staple in every fashionista's wardrobe. From the '60s to the present day, block heels have been a key accessory, often spotted on the feet of celebrities. With so many variations to choose from, it's no wonder why block heels are so popular. They are a timeless style that adds a touch of sophistication and class to any look. To top it off, they are comfortable, making them the perfect all-day shoe. Truly, block heels are a classic that will never go out of style. They're a timeless trend that will always be in vogue!