What Are Kitten Heels?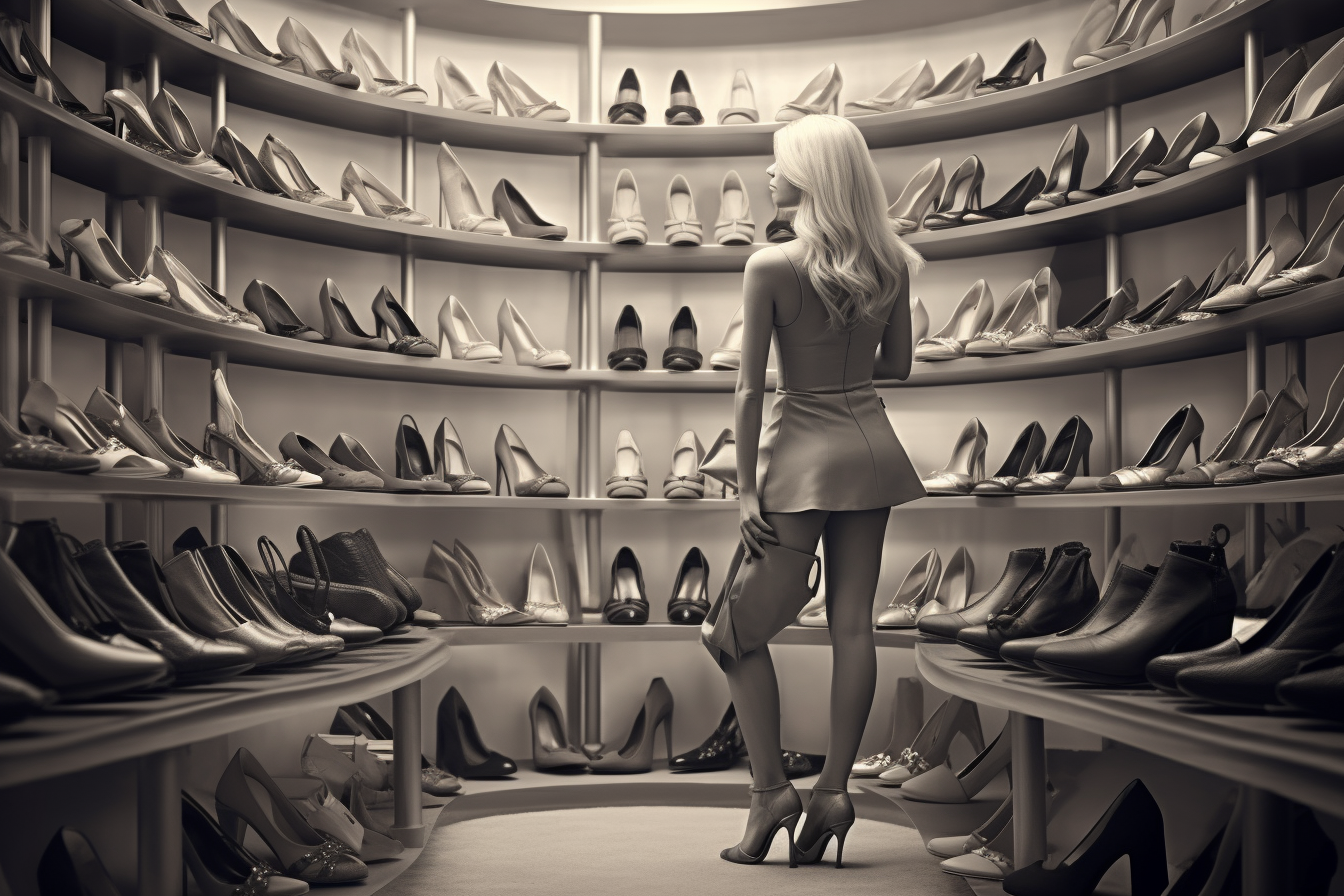 We've all heard of stilettos and high heels, but what are kitten heels? Kitten heels are a stylish, comfortable, and versatile shoe that are taking the fashion world by storm. They're the perfect balance between style and comfort, and they look great on everyone. So if you're looking for a way to spice up your wardrobe, kitten heels could be just the thing for you. In this article, we'll take a look at the history of kitten heels, the benefits of wearing them, different types of kitten heels, how to style them, and celebrity inspiration for styling them.
History of Kitten Heels
You may not have heard of them before, but these tiny, stylish shoes have been around for quite some time! Kitten heels have long been a staple in feminine fashion, gaining particular popularity in the 1950s and 1960s. This retro revival of the classic silhouette has made a huge resurgence in recent years, and women of all ages are wearing them with pride. Women love that these dainty heels are comfortable and stylish, but not so tall that they can't walk in them.
Kitten heels have become a go-to for women in the workplace, as they can be dressed up for the office or down for a night out. Whether you're wearing a little black dress or a pantsuit, these stylish, yet sensible shoes can be part of your wardrobe rotation. They come in a variety of styles, from classic pumps to peep-toe shoes, so you're sure to find the perfect pair for any occasion.
Kitten heels are the perfect way to add a little bit of glamour to any outfit without sacrificing comfort. Plus, they're a great way to show off your personality and style. So if you're looking to add a little bit of sophistication and flair to your wardrobe, consider investing in a pair of kitten heels. You won't regret it! Moving on, the benefits of wearing kitten heels are both stylish and practical.
Benefits of Wearing Kitten Heels
Gaining all the advantages of wearing something stylish, you'll soon discover why these shoes are so popular. Kitten heels are the perfect way to dress up any outfit while still remaining comfortable and chic. Not only do they provide a comfortable fit, they also offer wardrobe versatility, allowing you to easily switch between looks:
For casual days:
Team a pair of kitten heels with jeans and a simple top to create an effortless, polished look.
Add a blazer to the outfit for a more formal look.
For dressier occasions:
Pair a kitten heel with a dress and a clutch bag for an evening out.
Dress up a classic black heel with a statement necklace for a more eye-catching look.
Kitten heels are the perfect option for those who want to look stylish without sacrificing comfort. With all the benefits of wearing these shoes, it's no wonder why they continue to be a fashion staple. With so many options available, you can easily find the perfect pair to elevate any outfit and take your look to the next level. Ready to explore the different types of kitten heels? Let's go.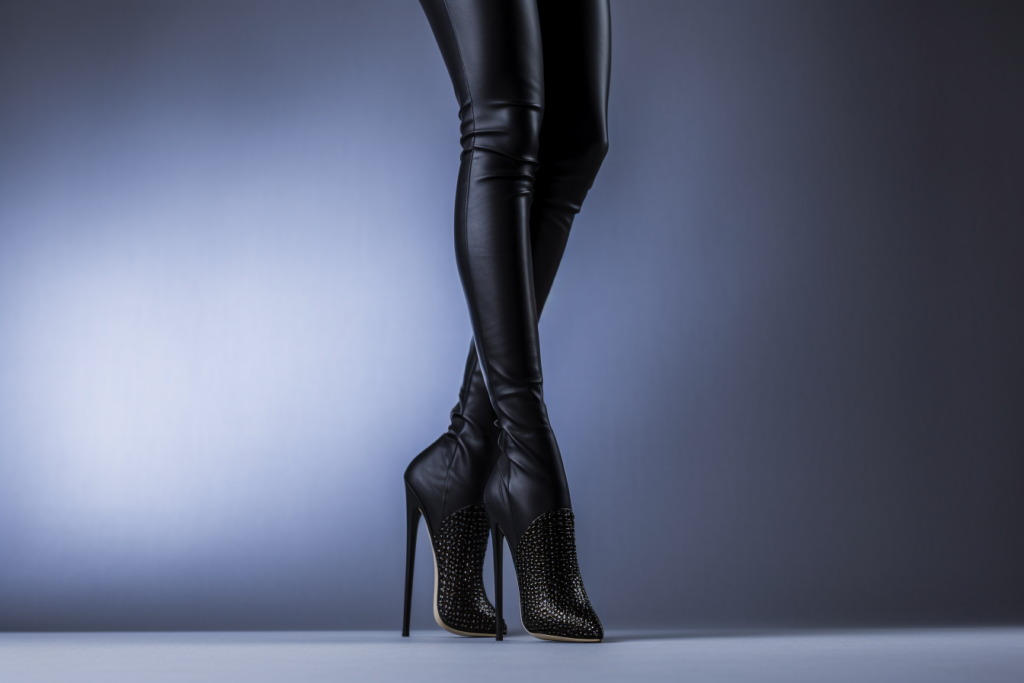 Types of Kitten Heels
From the classic pump to the more daring strappy sandal, kitten heels offer a variety of styles to suit any occasion, allowing you to effortlessly elevate any look. Whether you're into mixing prints, color blocking, or just keeping it simple, there's something for everyone when it comes to kitten heels. From a polished office look to a night out on the town, there's a kitten heel for every occasion.
The classic pump is a timeless style that can be dressed up or down. With just the right amount of height, it's the perfect option for the office or any formal event. For a more daring look, try a strappy sandal. This style adds a hint of glamour and makes a statement wherever you go. We love pairing a strappy sandal with a bold dress or jumpsuit for a chic evening look.
For an even more daring look, try a bright pop of color or a fun pattern. From neon hues to animal prints, there's plenty of options to choose from. For a trendier look, try mixing prints and color blocking with your kitten heels. Whatever style you choose, kitten heels offer a feminine and classy look that is sure to turn heads. Moving forward, we'll discuss how to style kitten heels to elevate any look.
How to Style Kitten Heels
With a plethora of styles to choose from, you can easily find the perfect pair of heels to take your look to the next level. When styling kitten heels, it's important to mix and match patterns and colors to create a flattering and stylish ensemble. For example, a pair of printed kitten heels look great when paired with a solid color dress or skirt. To create a more fun, daring look, try coordinating colors and mixing patterns, such as wearing a polka-dot dress with a pair of striped kitten heels. This can give your look an extra boost of confidence, making you feel like a fashionista. With kitten heels, you can easily create a look that stands out, no matter what the occasion. As you take your look to the next level, consider taking inspiration from celebrity style icons for kitten heel inspiration.
Celebrity Kitten Heel Style Inspiration
You'll be feeling like a red carpet star in no time with these celebrity-inspired kitten heel looks that'll have you turning heads like never before! From Blake Lively's subtle accessorizing trends to Zendaya's bold outfit combinations, there's something for everyone. Whether you're wanting to make a statement with a pair of patterned kitten heels or keep it classic with a simple nude pair, you'll be sure to find some inspiration from these A-lister looks.
Kitten heels are the perfect way to dress up any outfit without sacrificing comfort. Selena Gomez looks effortlessly chic in her all-black ensemble paired with a pair of metallic kitten heels. Her look is perfect for any night out and is sure to have you looking and feeling your best.
Kendall Jenner knows the power of a good pair of kitten heels. She recently wore a white mini dress with a pair of cream-colored kitten heels for a night out in Los Angeles. She completed her look with a bright pink bag, showing us that you don't need to be afraid of a little color. With these celebrity-inspired looks, you'll be sure to have the best kitten heel style in town.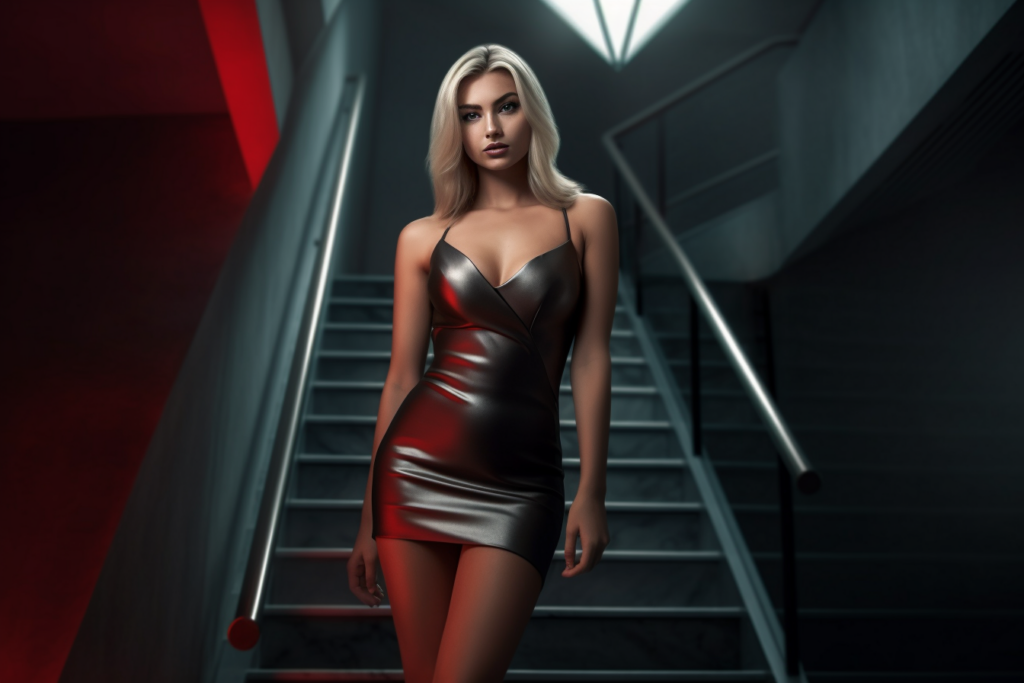 Conclusion
We've come to the end of our exploration of kitten heels, and the verdict is in: they're a must-have for any modern wardrobe! Not only are they comfortable and stylish, but they can also be used to express your personal style. For instance, one of our team members recently wore a pair of black kitten heels to a formal event, and the compliments she received were endless. She felt confident and empowered, and it showed!
Kitten heels are an excellent way to look both fashionable and comfortable. We hope you've enjoyed learning more about them, and we encourage you to give them a try. With the right pair, you can feel like a million bucks, no matter the occasion.