Can You Wear Platform Heels With Jeans?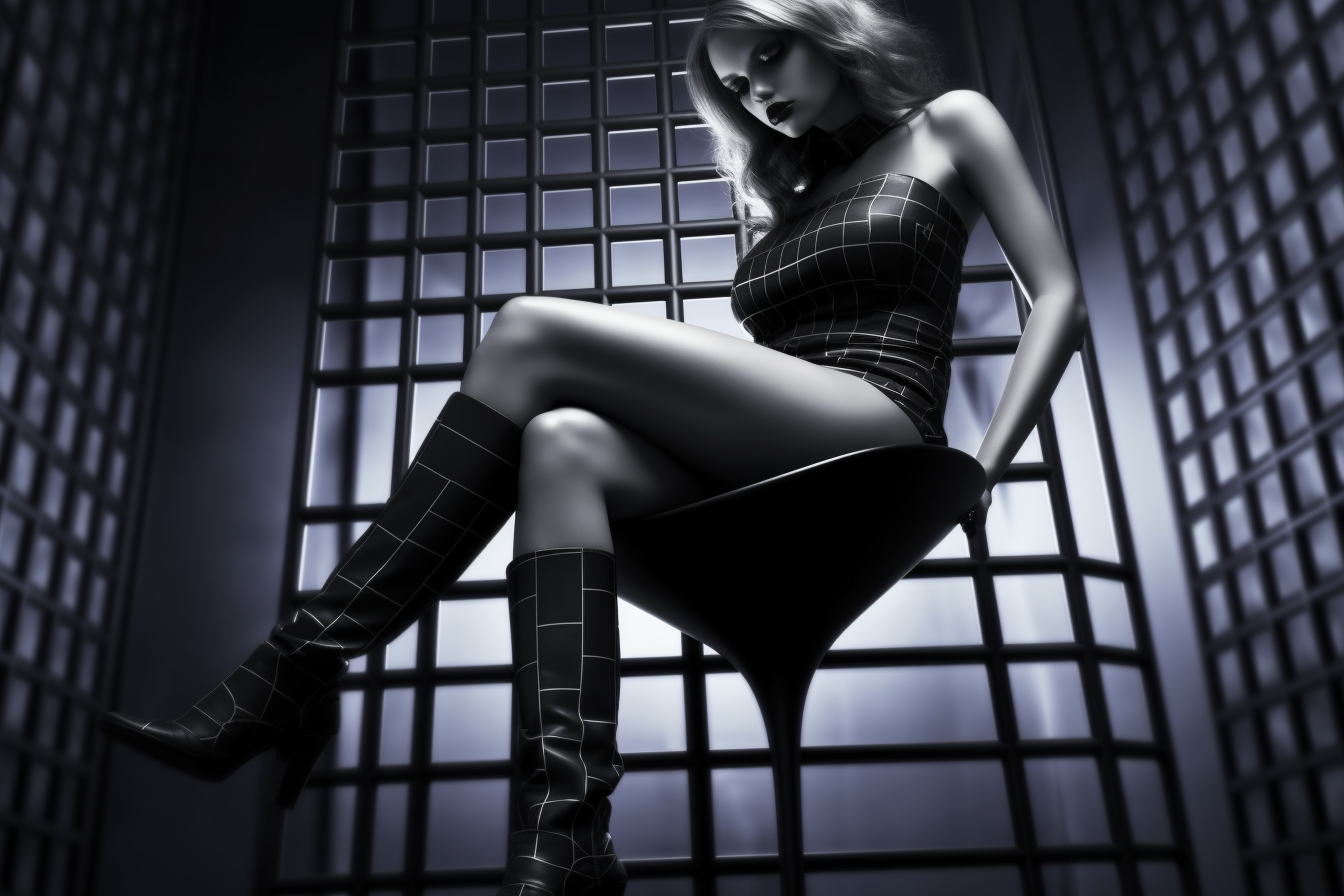 We all know the feeling of wanting to stand out from the crowd. That's why platform heels are so popular, they give a little extra height and a whole lot of style! Wearing them with jeans is an easy way to turn a basic look into a showstopper. But pairing them correctly can be tricky. In this article, we'll look at the different types of platform heels, how to choose the right jeans for them, and how to accessorize and put together the perfect outfit. So if you're ready to get creative with your look, read on!
Types of Platform Heels
We all love a good pair of platform heels! They come in a variety of styles, so it's easy to find the perfect pair for any outfit! Wedges, stilettos, and block heels are all great choices. Wedges are a stylish, comfortable way to add some height to your look. They come in many different materials and colors, making them versatile and easy to pair with jeans. Stilettos are the classic choice. They can be dressed up or down and are perfect for more formal occasions. Block heels are a great way to add a bit of edge to your style. They come in a variety of sizes and shapes, making them the perfect choice for any outfit.
When it comes to wearing platform heels with jeans, it's all about finding the right fit. Flared jeans are a great option for a polished, put-together look. They hug your curves and balance out the bulkiness of the platform heel. Skinny jeans are also a great option. They provide a flattering fit and create a sleek silhouette. Plus, they look amazing with a pair of stylish platform heels.
No matter what type of platform heels or jeans you choose, you'll be sure to look fashionable and stylish. With the right combination, you can create the perfect look for any occasion. The possibilities are endless! So go ahead, get creative and have fun with your outfit!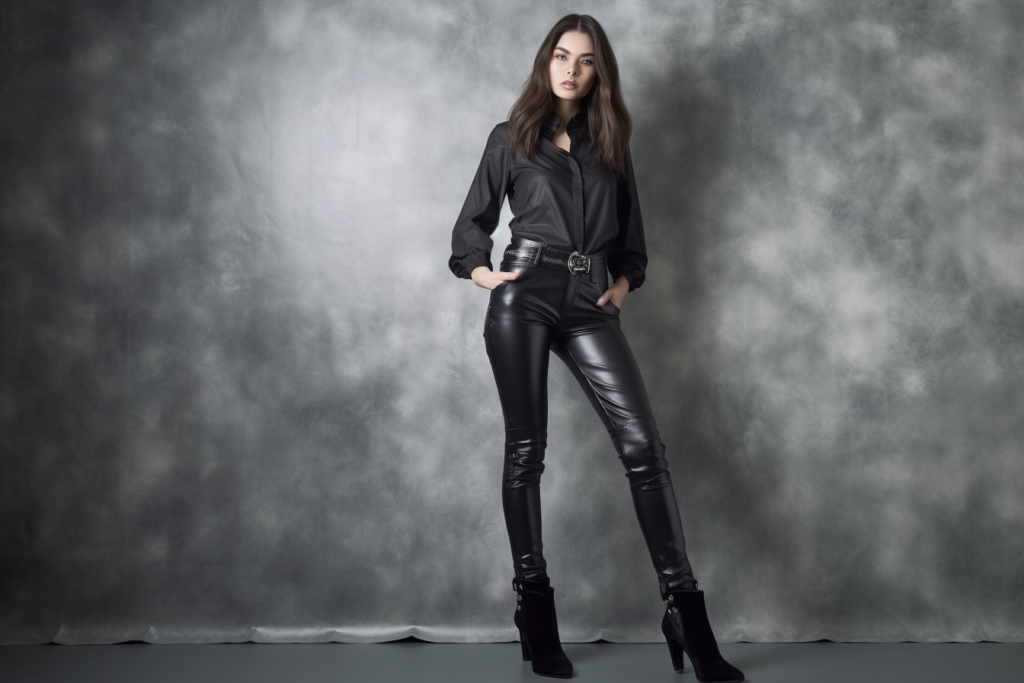 Flared vs. Skinny Jeans
Whether you rock a pair of flared or skinny jeans, you can add a stylish edge to your look with the addition of platform heels. The right pair of shoes can instantly level up your casual-chic double denim look. Here are three ways to make the most of your platform heels:
Add a bold pop of color with a pair of contrasting platform heels
Make a statement with a pair of animal print platform heels
Add a touch of sparkle with a pair of glittery platform heels
No matter what kind of jeans you choose, you can be sure that platform heels will take your outfit to the next level. You can create a stylish, eye-catching look that is sure to turn heads. With the right color and pattern options, you can complete your look and make a lasting impression.
Color and Pattern Options
You can choose from a variety of colors and patterns to make your platform heels stand out and make your look truly one-of-a-kind. Whether you're going for a classic monochrome look or opting for something with a bit more pizzazz, there are plenty of ways to style platform heels with jeans.
| Classic Monochrome | Pattern Mixing |
| --- | --- |
| Creams & Whites | Polka Dots |
| Nudes & Neutrals | Florals |
| Blacks & Greys | Plaids |
When it comes to styling platform heels with jeans, you can never go wrong with a classic monochrome look. For a timeless and sophisticated style, try pairing cream or white jeans with cream or white platform heels. Nude or neutral colors are always a great option as well. You can also add some interest to your outfit by mixing patterns. Try polka dots, florals, plaids, or stripes for an eye-catching effect.
No matter which look you decide to go for, you'll be sure to make a statement with your platform heels and jeans. With some creativity and a few key pieces, you can create a look that is both fashionable and comfortable. When accessorizing, be sure to choose pieces that will complement your outfit without overpowering it.
Accessorizing Platform Heels with Jeans
Accessorizing platform heels with jeans can take your look to the next level; in fact, studies show that almost 80% of people think accessories can make or break an outfit. When styling platform heels with jeans, you can use the right jewelry combinations to add some pizzazz to your outfit. Statement necklaces, earrings, and bracelets are all great options to help dress up your jeans and heels. For dressier occasions, you can add a clutch or a belt to complete the look. Platform heels and jeans can be a great combination for any occasion, but it's important to remember to accessorize for a more polished look. Plus, accessorizing can also make you feel more confident and help you stand out from the crowd. With the right combination of accessories, you can take your look from basic to eye-catching in no time. Now, let's look at some outfit inspiration ideas to help you get started.
Outfit Inspiration Ideas
Take your look to the next level with stylish outfit ideas featuring platform heels and jeans! Whether you are going to a casual lunch date or a formal event, there is an outfit combination that will make you feel confident and look fashionable. Mixing textures and layering pieces is key to creating an outfit that stands out. For a more casual look, pair a long-sleeved blouse with a pair of distressed jeans. Top the look off with a pair of platform heels for a bit of extra height, and you have an outfit that looks effortless and chic.
For a night out on the town, try a pair of high-waisted jeans with a crisp white button-down and a colorful jacket. This look can be dressed up or down depending on your style. You can add a pair of platform heels for a bit of extra height and glamour. Accessorize with a vintage-inspired belt and a statement necklace for a touch of sparkle.
No matter the occasion, platform heels and jeans create a timeless and polished look that is sure to turn heads. Be bold and daring with your outfit choices and have fun while creating your own personal style. With a few simple pieces, you can create a look that is both stylish and comfortable.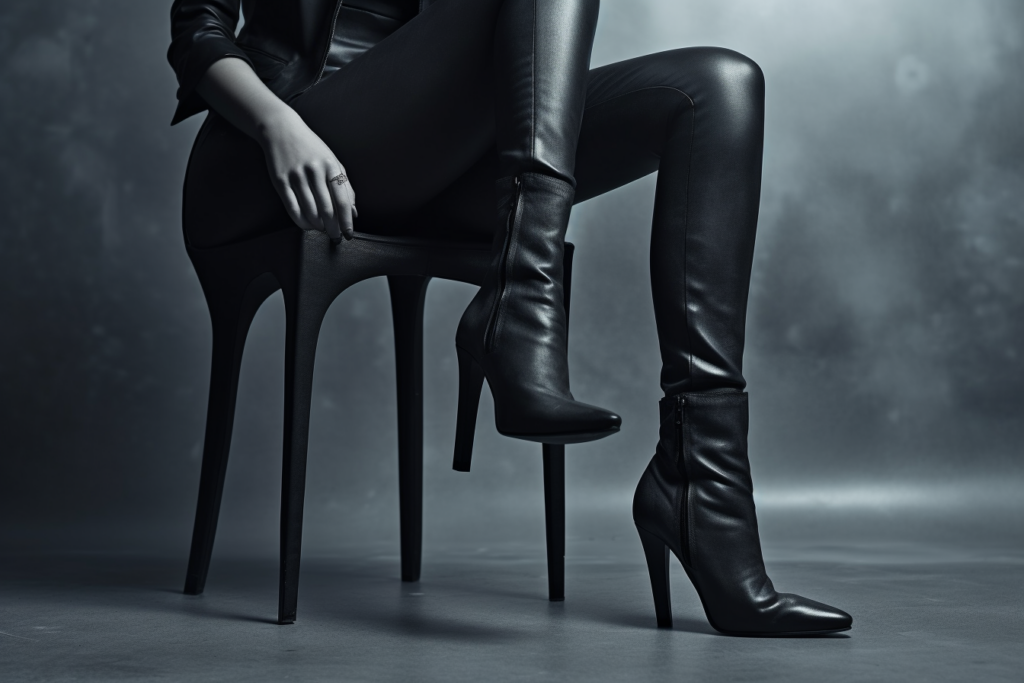 Conclusion
We've learned that platform heels can be a great way to spice up any jeans outfit. Whether you go for flared or skinny jeans, there are plenty of color and pattern options to choose from. With accessorizing and outfit inspiration, you can create a stunning look that will be the envy of your friends. It's no wonder that over 85% of people have included platform heels in their wardrobe. Not only is it a stylish choice, but it's also a comfortable one. So why not give platform heels a try? You won't regret it!