Can You Wear Peep-Toe Heels With Socks?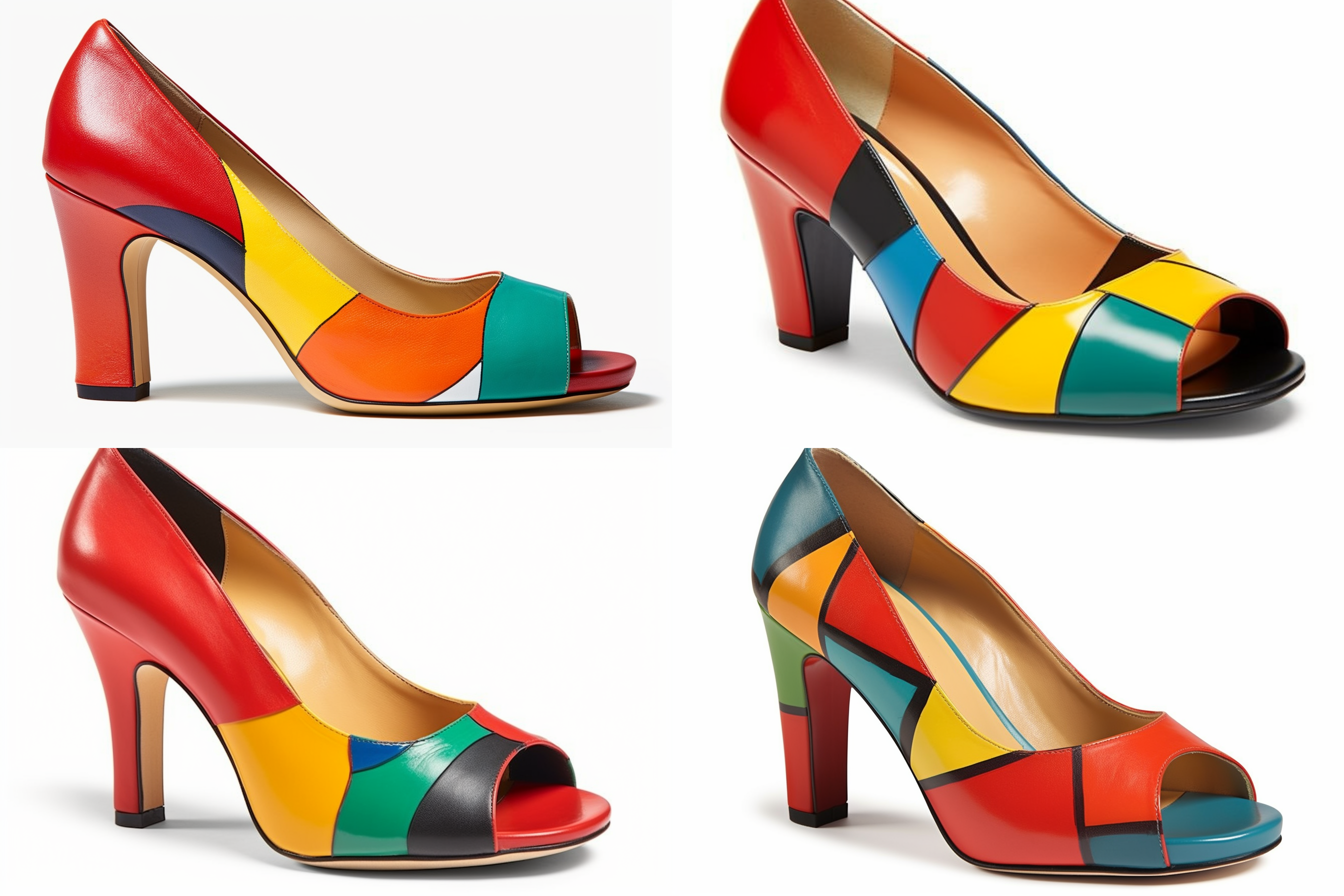 We've all seen the classic image of a woman wearing a pair of stylish peep-toe heels. But did you know you can actually wear them with socks? That's right, you can actually rock a pair of stylish peep-toe heels with a pair of socks. In this article, we'll discuss the types of peep-toe heels, colours and patterns, types of socks, styling tips, and provide some outfit inspiration to help you pull off this look. So, come along with us as we explore the wonderful world of peep-toe heels with socks!
Types of Peep-Toe Heels
While they differ in style, all types of peep-toe heels offer a unique combination of open-toe and full-coverage footwear, creating an eye-catching look. From classic stilettos to block heels, peep-toe shoes come in a variety of shapes and sizes, so you can mix and match and find a style that works best for you. Additionally, peep-toe heels are made from a range of materials, including leather, suede, and synthetic materials, so you can find a pair that fits your style.
The colours and patterns available for peep-toe heels are just as varied as the styles. Whether you're looking for a basic black pump or a bold and colourful sandal, you can find a peep-toe heel to match your wardrobe. You can even find patterned heels with floral designs, polka dots, and other decorative elements.
No matter what style you choose, you can be sure that your peep-toe heels will turn heads. With the range of options available, you can easily find a pair of peep-toe heels that will look great with socks and complete your look. From there, you can pick out the perfect outfit and be ready to show off your stylish look.
Colours and Patterns
Show off your style with colourful and patterned socks that peek out from your peep-toe shoes! Whether you're mixing prints, wearing vibrant blues and greens, or opting for pastel hues, socks are a great way to add some extra detail to your look. Here are a few of the most popular ways to style socks with peep-toe heels:
Add a pop of colour by wearing a pair of brightly coloured socks with a neutral shoe.
Add a fun pattern to your outfit by wearing a pair of patterned socks that draw attention to your peep-toe heels.
Add a bit of personality to your outfit with a pair of socks that have a unique design or pattern.
Socks are an easy and fun way to inject some extra personality into your look. With the right pair of socks, you can easily show off your style and stand out from the crowd. Plus, you can easily switch up your look depending on the occasion or your mood. Moving on from this topic, let's take a look at the different types of socks that can be worn with peep-toe heels.
Types of Socks
With a wide range of styles available, how can you choose the perfect socks to go with your peep-toe heels? When it comes to finding the ideal combination of comfort and style, the first thing to consider is the fabric of the socks. There are a plethora of options, from traditional cotton to high-tech wicking materials such as polyester or spandex. You can find socks in a variety of colors and patterns. Depending on the look you're going for, you can opt for classic black, bright and bold prints, or subtle colors to match your outfit.
The second factor to consider is the length of the socks. You can choose from knee-highs, over-the-knee socks, ankle socks, and more. Depending on the type of peep-toe heels you are wearing, you may want to opt for a longer sock to provide extra coverage. As an added bonus, the longer length can also help keep your feet warm on cooler days.
No matter what type of sock you decide to go with, you can rest assured knowing that there's a style that will perfectly complement your peep-toe heels. With a variety of fabrics, colors, and lengths to choose from, you'll be able to find a sock that will add the perfect finishing touch to your look. From here, you can move on to styling tips to make sure your socks look their best.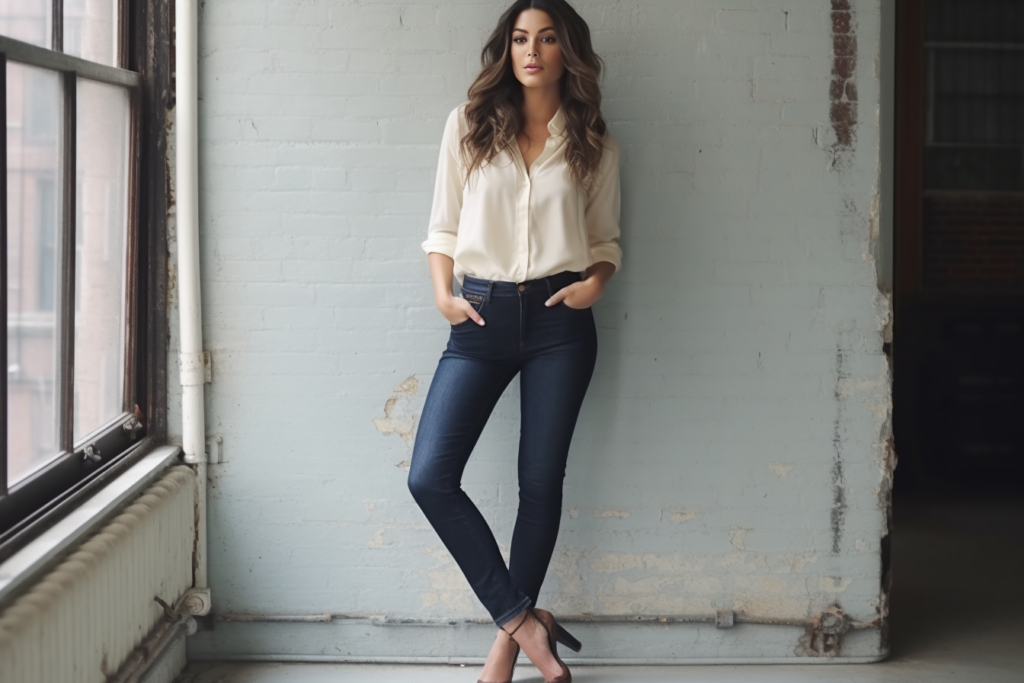 Styling Tips
No matter the fabric, length, or color of your socks, there are a few styling tips to ensure they make the perfect complement to your peep-toe heels. Accessorizing can be a great way to dress up your look and add a unique touch. When wearing peep-toe heels with socks, it's important to find a sock that will stand out and match the style of the shoe. Whether you choose a wild pattern or a subtle argyle, the sock should coordinate with the colors of the shoe and the rest of your outfit. Additionally, you'll want to take extra care of your shoes. Make sure to protect them from dirt and water, and use a conditioning cream to keep them looking their best.
When it comes to wearing peep-toe heels with socks, the key is to pick a style that will enhance your look and show off your personality. Whether you choose a pop of color or a fun pattern, it's important to pick a sock that will make your outfit shine. Consider adding a pair of ribbed knee-highs or a pair of classic ankle socks for a timeless look. You can also opt for sheer socks to give your outfit a more delicate feel.
No matter which style you choose, it's important to remember that the socks should be an extension of your outfit. When accessorizing, think about the colors and patterns in your dress or skirt. If you want to make a statement, choose a pair of socks that will bring out the colors of your outfit and add a unique touch. By following these simple styling tips, you'll be able to create an outfit that will turn heads.
Outfit Inspiration
We know that the combination of peep-toe heels and socks can be a bold look. But why not take it to the next level and get inspired by the countless outfit options available? Here are some ideas to get you started.
Mix and match your socks with your shoes – don't be afraid to mismatch patterns or colors. This is an easy way to add an extra layer of style to your outfit. Try layering trends by adding some statement socks to your peep-toe heels. Whether it's a bright color or a unique design, statement socks will surely make a statement.
Not only are socks a great way to keep your feet warm and comfortable, but they can also add a unique element to your outfit. Think outside the box and get creative with your peep-toe heels and socks to create a look that's uniquely yours. With the right inspiration, you can make this combination work for your style.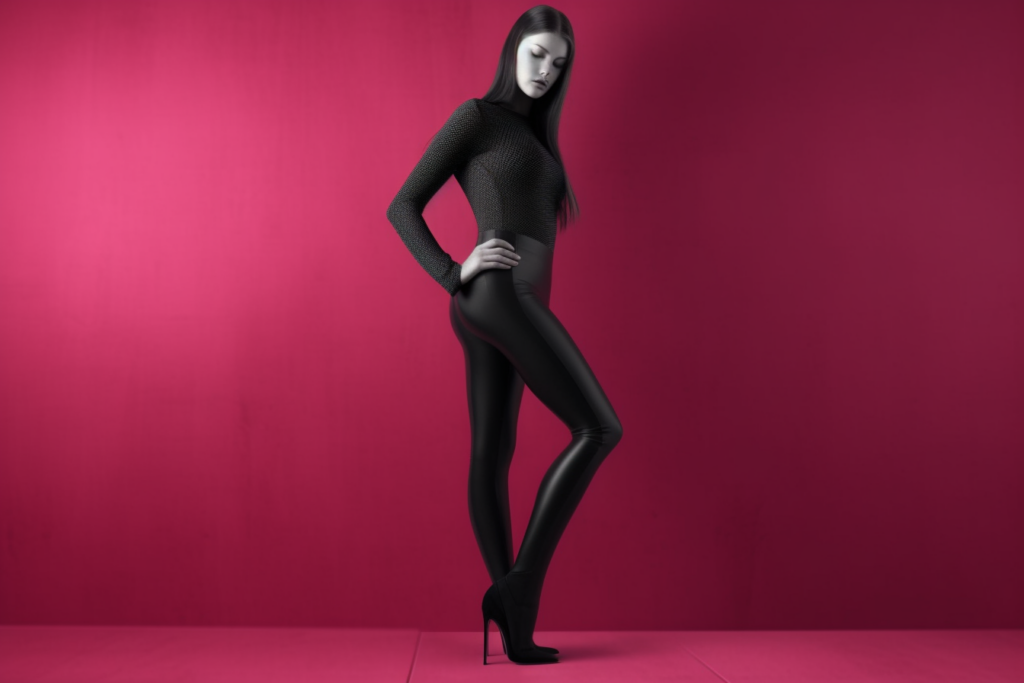 Conclusion
We can confidently say that wearing peep-toe heels with socks can be a stylish choice. Whether you are wearing a patterned sock with a simple peep-toe heel, or a bright coloured sock with an intricate design, there are lots of ways to make the look work. Just remember the old adage, 'less is more', to make sure you don't overdo it. With the right balance of style and comfort, you can strut your stuff in your peep-toe heels and socks. So go ahead and give it a try!