Can You Walk Easily In Peep-Toe Heels?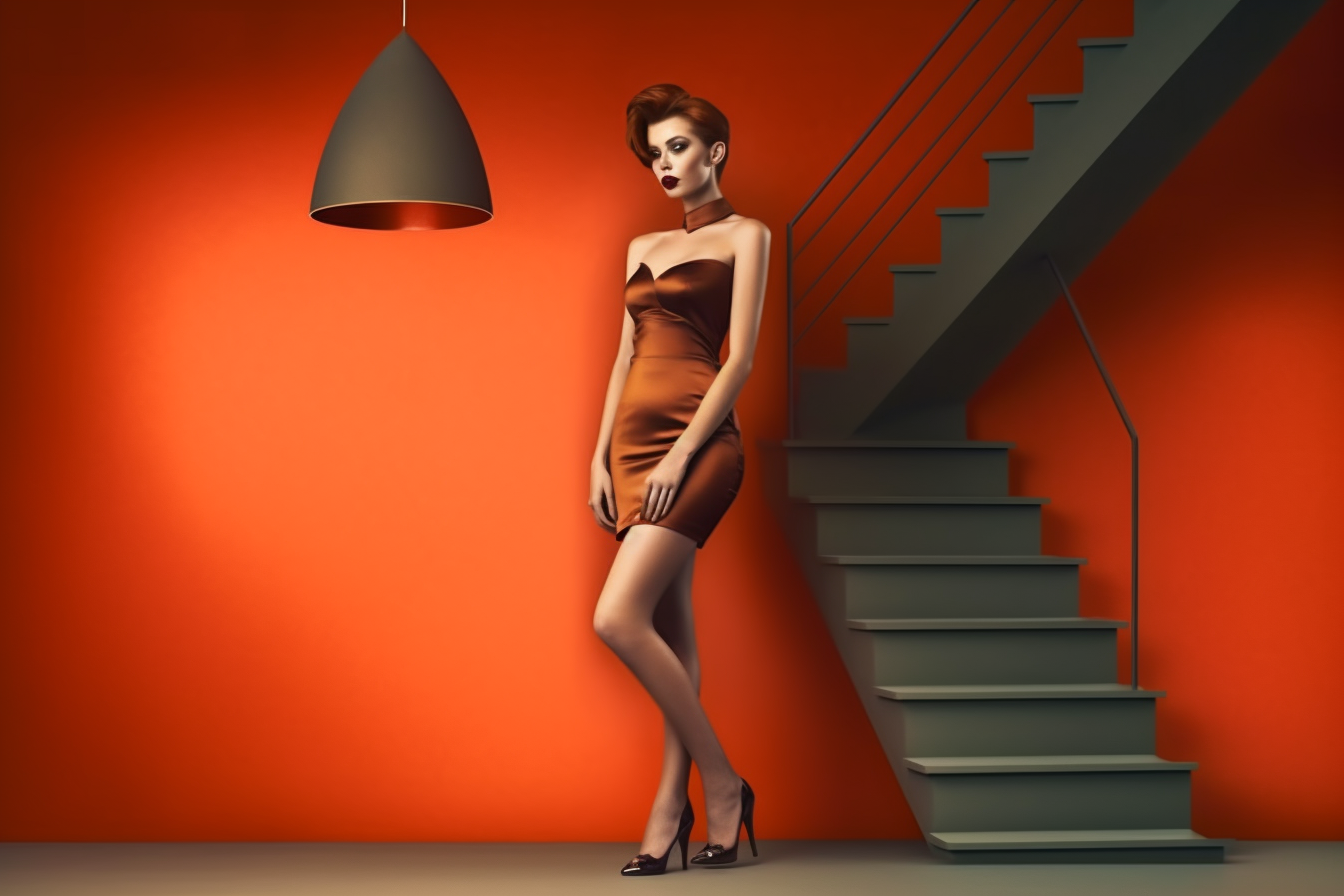 We've all been there, standing in front of the mirror, admiring the cute peep-toe pumps we just bought. The sleek silhouette and the stylish bow detailing on the heel give the shoes a touch of sophistication. We can already imagine how great they look with our favorite dress or skirt. But, can we actually walk in them? We're here to explore whether or not you can walk easily in peep-toe heels. We'll discuss the potential benefits and drawbacks, as well as some tips for mastering the art of walking in them. Ready to take the plunge? Let's go!
Benefits of Peep Toe Heels
Strutting in peep toe heels can make you feel like a million bucks! With their open toe design, these stylish shoes offer a wide range of styling options, from classic and elegant to sporty and edgy. Not only are they fashionable, but they also provide superior comfort levels compared to other types of heels. The open toe design keeps your feet from getting too hot or too cramped, and the leather or synthetic material used to make peep toe heels usually molds to the shape of your foot for a custom fit. Plus, the heel height of this type of shoe is usually lower than other types of heels, making it easier to walk in them.
The benefits of peep toe heels don't end there. They are also incredibly versatile and can be worn with virtually any outfit, from day to night. Whether you're putting together a casual look or a more formal ensemble, peep toe heels can easily take your outfit up a notch. Plus, they come in a variety of colors and textures, so you can find the perfect pair to match your unique style.
You'll look and feel your best when you're wearing peep toe heels. With their combination of style, comfort, and versatility, these shoes are a must-have for any wardrobe. And with the right amount of practice, you'll feel confident walking in them in no time! Moving on, let's take a look at the potential disadvantages of peep toe heels.
Potential Disadvantages of Peep Toe Heels
Showing off your pedicure in these stylish shoes can be a challenge – be prepared for a few slips and trips! Because of the open-toe design of peep toe heels, the foot does not have as much coverage and support as a closed-toe style shoe. This can create difficulty when it comes to balancing. Blisters and calluses are also more common with peep toe heels due to the lack of coverage. The open toe design can also leave the toes more exposed to potential hazards and damage.
It's important to be mindful when wearing peep toe heels, especially when walking on uneven surfaces or going up and down stairs. One wrong step could cause an unexpected stumble or slip. The height of the heel can also influence the difficulty of walking in peep toe heels. The higher the heel, the more challenging it can be to maintain stability and balance.
Peep toe heels may look stylish, but they can also be a source of discomfort if not chosen and worn correctly. Being mindful of the risks and taking proper precautions can help reduce the potential for slips and falls. Choosing the right peep toe heel for your feet can help you avoid blisters and calluses and make walking easier. With the right pair of shoes and a little practice, you can look stylish and still stay safe.
Choosing the Right Peep Toe Heel
When it comes to choosing the right peep toe heel, it's important to keep in mind that over 50% of women wear the wrong size shoe. It's essential to ensure that the shoe fits properly, as this can directly affect comfort levels and potential for injury. There are a range of styling options available when it comes to peep toe heels, from neutral colours to statement pieces – all of which can be found in a variety of sizes to suit everyone's needs.
When picking the perfect pair of peep toe heels, you should always look for a design that fits well and offers good support. The right shoe should have a cushioned insole, a supportive heel cup, and a shock-absorbing sole to provide comfort and prevent pain. Consider the height of the heel as well, as the higher the heel, the harder it can be to walk in.
It's also important to look for a shoe that offers adequate room in the toe box and arch support to prevent your feet from slipping out of the shoe. Taking the time to find the right peep toe heel can make a huge difference to your overall comfort levels, allowing you to walk with ease and confidence. With the right shoe, you'll be able to confidently transition into the subsequent section about tips for walking in peep toe heels.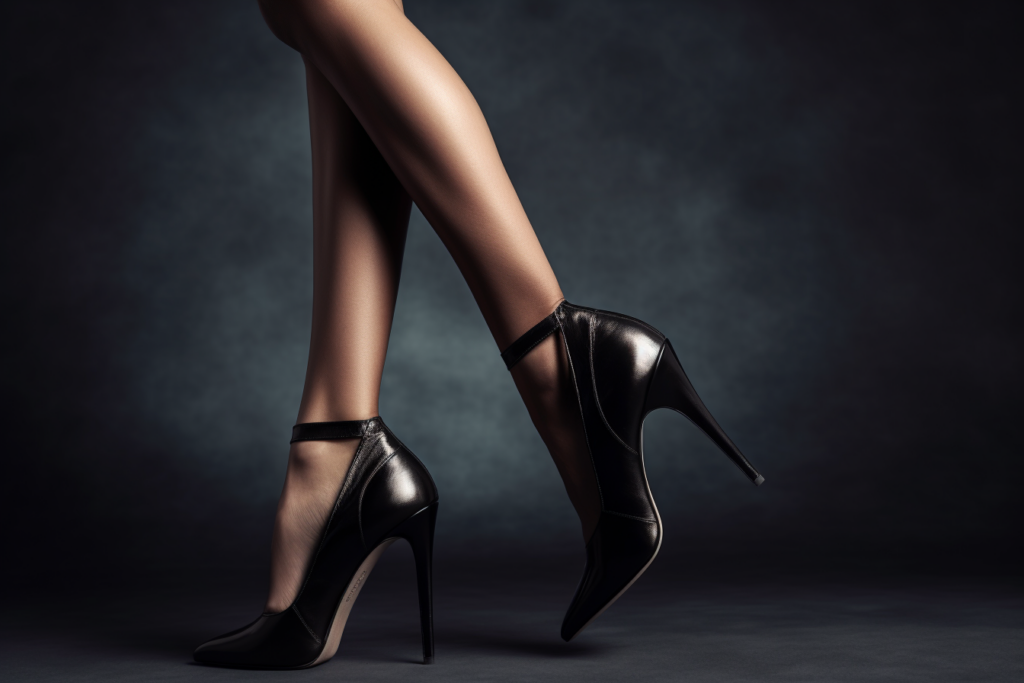 Tips for Walking in Peep Toe Heels
With the right fit and design, you'll be able to move confidently and comfortably in your peep toe heels, no matter the occasion. To make sure you're wearing your peep toe heels with comfort and confidence, here are five tips for walking in them:
Always choose the right size – nothing too tight or too loose.
Try to go for a heel height that you feel comfortable with.
Make sure the material of the shoe is comfortable and breathable.
Opt for a shoe with a thicker heel to provide more stability.
Wear a pair of insoles to reduce fatigue and pressure.
Taking these tips into consideration, you'll be able to show off your fashion trends with ease and style. Peep toe heels can easily become a staple in your wardrobe, but they do take some practice. With practice and patience, you'll be able to master the art of walking in peep toe heels in no time. With the right pair of shoes, the possibilities are endless. Now, let's look at some alternatives to peep toe heels for those who may want something different.
Alternatives to Peep Toe Heels
If you're looking for a fashionable alternative to peep toe heels, there's plenty of stylish options that won't compromise on comfort. Stiletto pumps and wedge sandals are great substitutes for peep toe heels, as they provide the same level of sophistication without the risk of losing your balance.
| Heel Type | Comfort Level |
| --- | --- |
| Stiletto Pumps | Moderate |
| Wedge Sandals | High |
Stiletto pumps provide a moderate level of comfort, as they're usually higher than an average heel. On the other hand, wedge sandals are the ideal option if you want to feel comfortable while still looking stylish. Not only do they provide cushioning around the sole of the foot, they also come in a variety of styles and materials.
When it comes to finding the right balance between fashion and comfort, there are plenty of fashionable alternatives to peep toe heels. Whether you choose stiletto pumps or wedge sandals, you'll be sure to find the perfect combination of style and comfort. Plus, you'll be able to walk in confidence knowing that you look and feel great.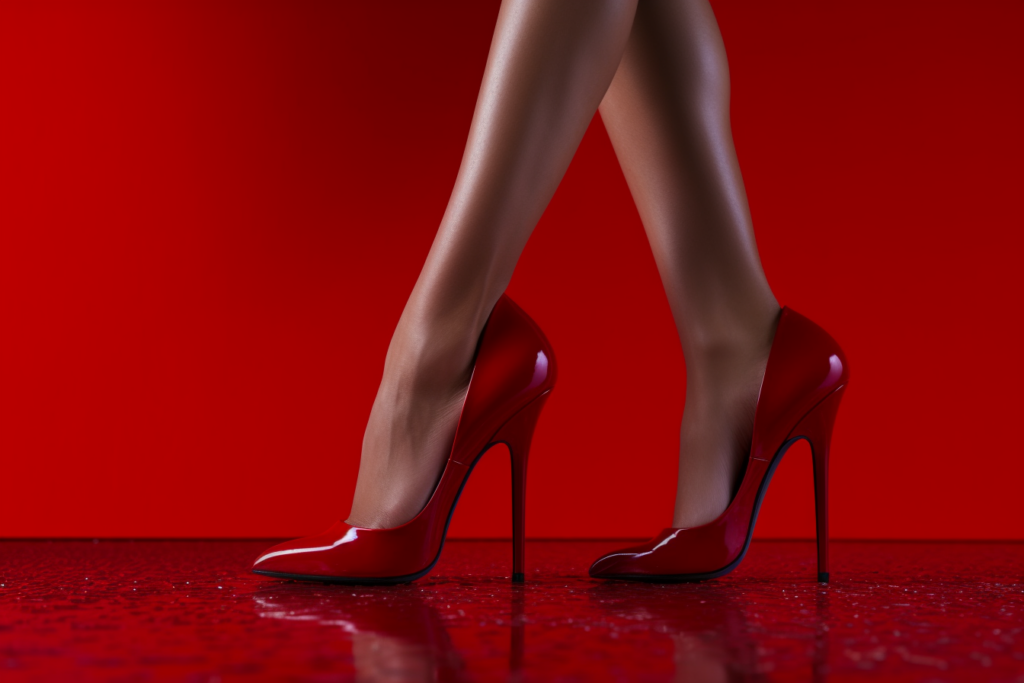 Conclusion
We've discussed the potential benefits and drawbacks of wearing peep toe heels, as well as tips on selecting and walking in the right pair. With the right information and equipment, walking in peep toe heels can be like a 'walk in the park'! But if you're still feeling a little uneasy about it, don't worry – there are plenty of alternatives out there for you. With a little bit of experimentation, you can find the style that is both comfortable and attractive. So don't be afraid to take a risk – you might just be surprised at what you discover!