Can You Walk Easily In Block Heels?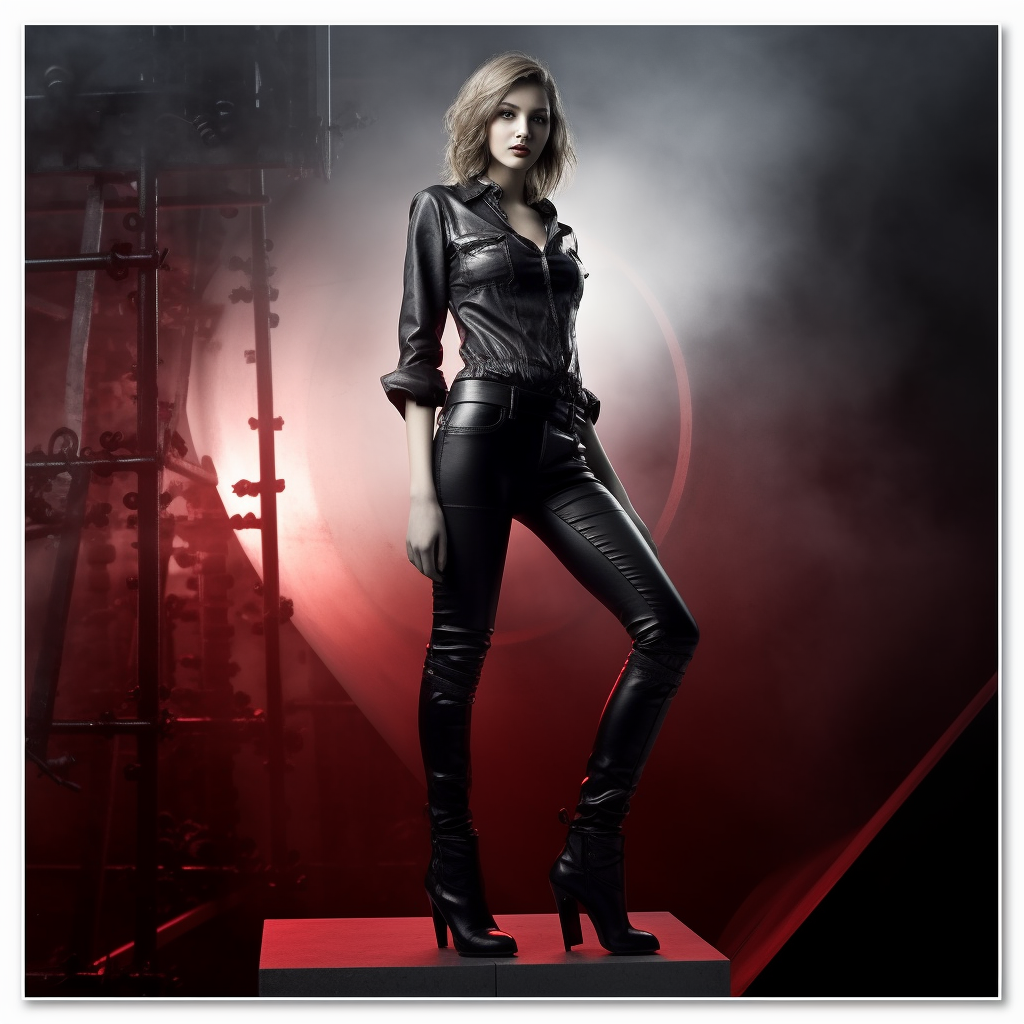 We've all asked ourselves this question: Can you walk easily in block heels? As fashionable as they are, it's important to consider whether or not block heels are the best pick for your feet. After all, no one wants to be stuck in uncomfortable shoes all day. In this article, we'll explore the pros and cons of block heels, factors to consider when choosing them, how to walk in them, and tips for wearing them comfortably. Whether you're a fashionista or a comfort seeker, this article will help you decide if block heels are right for you. So let's get started!
The Pros of Block Heels
If you're looking for a shoe that can provide a bit of lift while still remaining comfortable and stylish, then block heels are the way to go! Power dressing and street style meet in these great heels, giving you the best of both worlds when it comes to fashion. Plus, the practicality of block heels can't be ignored – they offer a lot of stability, whether you're running errands or heading to a special event. Block heels are perfect for those who want to add height to their look while still being able to walk easily.
The design of block heels makes them ideal for long days. They provide comfort and stability that other heel styles can't, with a wide base that offers better balance. The thicker heel is also great for uneven surfaces, meaning you can traverse any terrain without worrying about slipping or wobbling. And the best part? You don't have to sacrifice style for comfort. Block heels come in a variety of shapes and sizes, so you can find a pair that fits your aesthetic.
It's clear that block heels are the perfect way to add a bit of lift to your look without sacrificing comfort. Whether you're looking for a pair of shoes for everyday wear or for a special occasion, block heels are the perfect choice. With their classic style and practical design, they offer the perfect combination of fashion and function. So, don't be afraid to take a step in the right direction with block heels.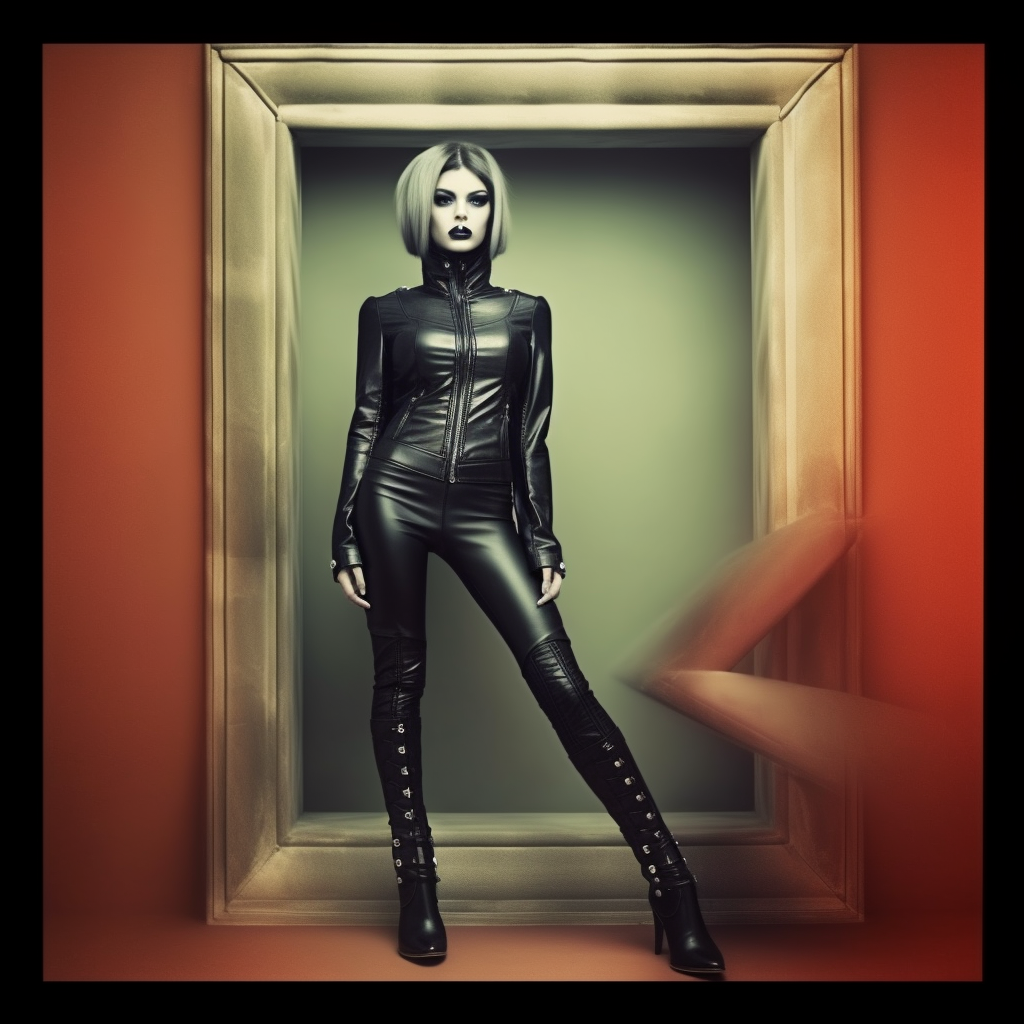 The Cons of Block Heels
Although they may look attractive, wearing block heels can be difficult and uncomfortable. However, if you choose a pair with a low heel and enough cushioning, you can enjoy the style without sacrificing comfort. The downside is that your feet may overheat quickly, and this can cause a lot of discomfort. It is also possible to experience ankle pain due to the height and weight of the heel, especially if you are not used to wearing them. Therefore, it is important to take into account factors such as the height of the heel and material used in order to ensure that you are as comfortable as possible.
It is essential to consider the material of the heel when choosing a pair of block heels. Many shoes are made of synthetic materials, which can cause your feet to overheat quickly, leaving you feeling uncomfortable. Leather and suede are more breathable materials, and they provide protection to your feet while allowing them to breathe. Additionally, the material can affect the overall weight of the shoe, so you should make sure that the pair you choose is lightweight and comfortable.
The height of the heel is also an important factor to consider. High block heels can be difficult to walk in, and you may find yourself unable to keep your balance. A low block heel is a better option, as it is easier to walk in and provides more stability. It is also important to make sure that the heel is not too narrow, as this can cause your feet to slip out of the shoe. Taking all of these factors into account will help you to find the perfect pair of block heels that you can walk in with ease. To ensure that you are comfortable, it is also a good idea to take them for a test walk before purchasing.
Factors to Consider When Choosing Block Heels
Finding the perfect pair of block heels can be tricky, so it's important to consider factors such as material and heel height to ensure you're as comfortable as possible. Before you shop, think through which style trends you want to try, and consider the heel height that works best for your lifestyle. Here are some points to keep in mind when choosing block heels:
Construction: Look for a construction that is both supportive and comfortable. If the shoe is made out of stiff material, it might be uncomfortable to walk in.
Heel Height: Choosing the right heel height for your lifestyle is key. If you're looking for a pair of shoes you can wear all day, a low block heel is probably the best choice. On the other hand, if you're looking for a dressier heel, a higher heel might be more appropriate.
Color: Block heels come in a variety of colors and materials, so choose a color that complements your wardrobe.
Fit: Make sure the shoes fit well and feel comfortable as soon as you put them on. Try them on with socks and walk around the store to make sure they fit right.
Style: Consider the style of block heel you're looking for. Do you want a pointed toe or a round toe? Do you want to go for a strappy sandal or a classic pump?
No matter what style or heel height you choose, the key to finding the perfect pair of block heels is to consider your lifestyle and comfort level. With the right pair of shoes, you can strut your stuff in style!
How to Walk in Block Heels
Strutting your stuff in style doesn't have to be a challenge – with the right pair of block heels, you can look and feel amazing! But if you're new to wearing block heels, it might take some practice to master the art of walking in them. So, to help you get started, here's a breakdown of how to walk in block heels with ease.
| Barefoot | Block Heels |
| --- | --- |
| Flexible | Stable |
| Balanced | Uneven |
| Natural | Unnatural |
When you first step out in block heels, it's important to remember that it won't feel the same as going barefoot. Block heels are a lot more stable than flat shoes, but the heel is also a bit uneven, so you'll need to adjust your stride to compensate for the extra height and stability.
It may feel a bit unnatural, especially at first, but with practice you'll soon get the hang of it. As you walk, focus on keeping your body balanced and your steps even – this will help you gain confidence and feel more comfortable in your block heels. Remember to take your time and practice regularly, and soon you'll be strutting your stuff like a pro!
Tips for Wearing Block Heels Comfortably
Making our way in block heels doesn't have to be a challenge – with a few simple tips, we can look and feel great while wearing them comfortably! Picking the right outfit for block heels is key for walking in them comfortably. Look for something that will provide support, such as a knee-length skirt or dress, cropped trousers, or wide-leg jeans. Avoid wearing anything that is too tight or restrictive, as it will make it harder to walk properly. Additionally, break in your block heels before wearing them for an extended period of time. When you first get them, wear them around the house for a few hours, as this will help them form to the shape of your feet, making them more comfortable. Lastly, bring a pair of flats with you when you plan on wearing your block heels for a long day. This will give your feet a break and help you avoid any blisters or soreness. With a little preparation, block heels can be a stylish and comfortable addition to any look.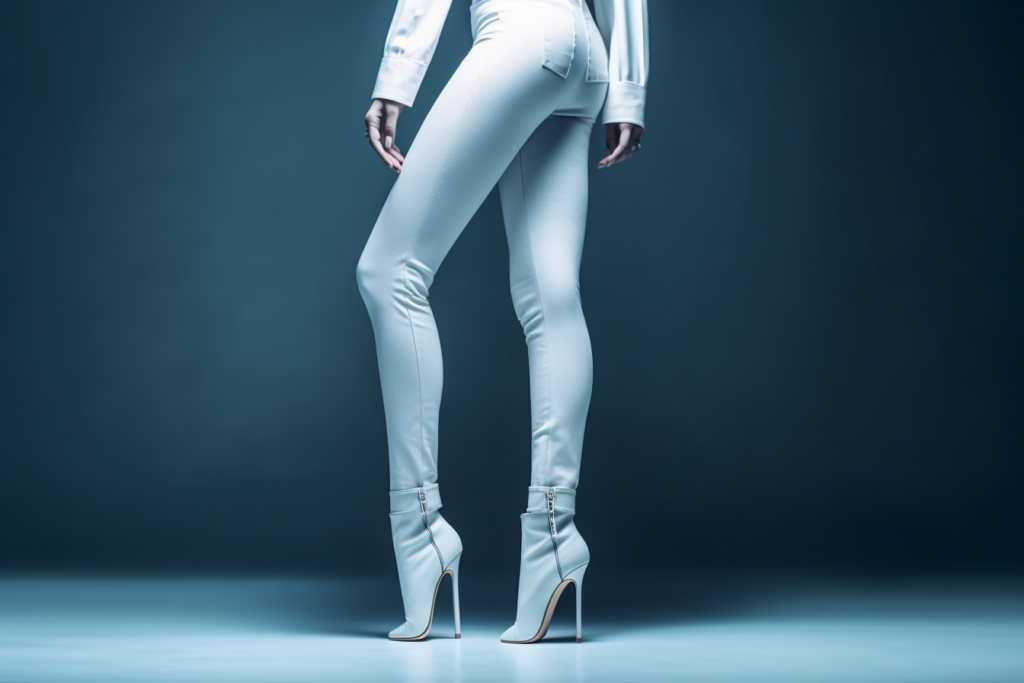 Conclusion
We've gone over the pros and cons of block heels and how to choose the right pair for you. Walking in them can be tricky, but with practice and patience, you can master it. Remember, 'practice makes perfect' – the more you wear them, the easier it gets. Be sure to wear block heels that fit properly and are comfortable, and don't forget to take breaks and switch up your shoes. With the right pair, you'll be strutting confidently in no time.