Are Pointed-Toe Heels Comfortable To Wear?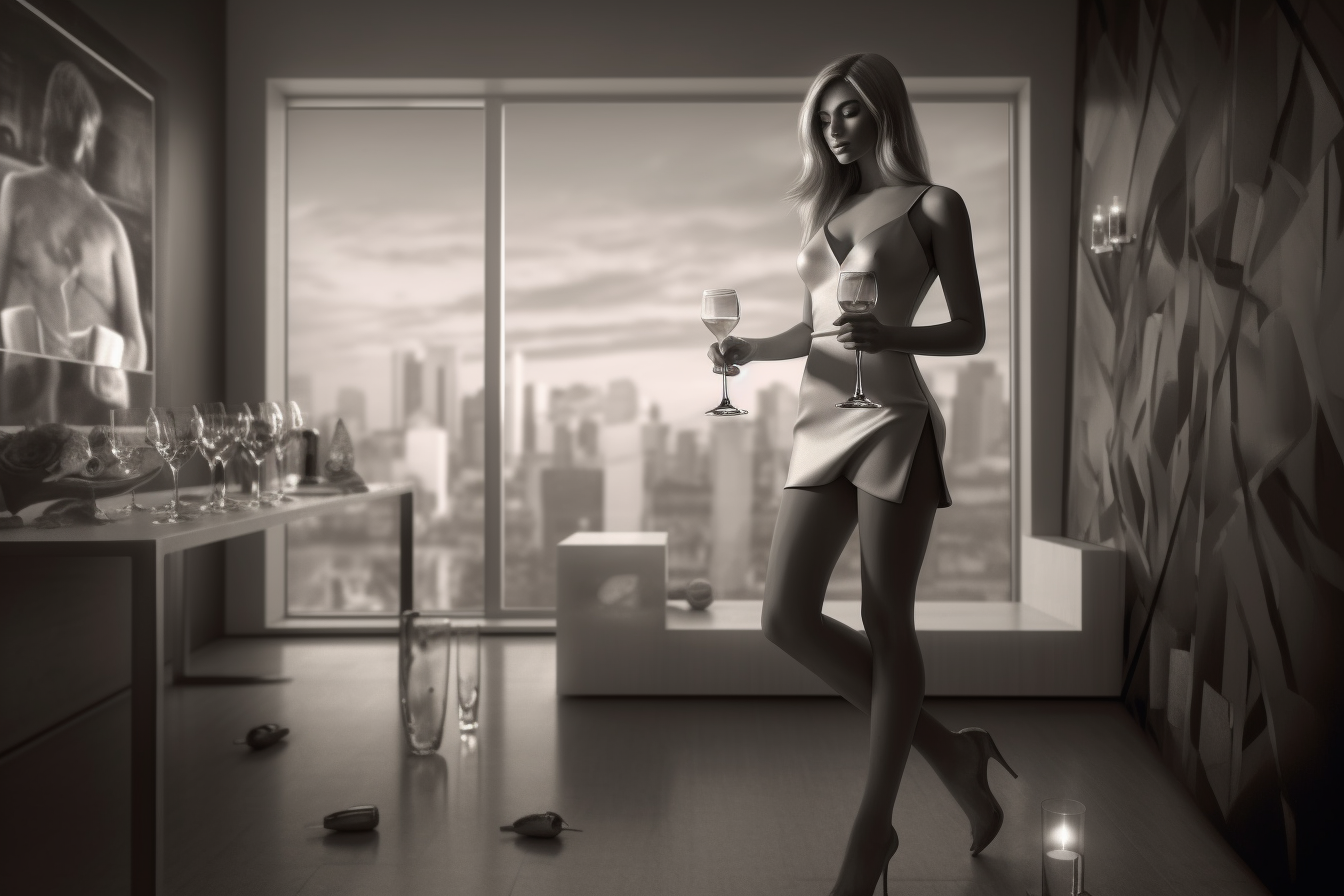 We know you love wearing heels, but have you ever stopped to ask yourself if they're actually comfortable? We're here to help you answer that question, and provide you with all the information you need to know about the comfort of pointed-toe heels. We'll tell you the pros and cons, provide tips for making them more comfortable, suggest alternatives, and let you know when to avoid wearing them. So, grab your favorite pair of shoes and let's get started! We're sure that once you're done reading, you'll be able to make an informed decision about the comfort of your heels.
Pros of Wearing Pointed-Toe Heels
You may find that these sophisticated shoes offer a variety of advantages. Pointed-toe heels are the perfect way to add a bit of elegance to any look. Whether you're attending a formal event or just wanting to dress up for a night out, adding a pair of pointed-toe heels can give you a boost of confidence. Not only do they look stylish, but they also give you a chance to mix materials and choose the right size that fits your feet perfectly.
These shoes are very versatile and can be dressed up or down. Whether you're wearing a dress or jeans, a pair of pointed-toe heels will always add an interesting touch to your outfit. You can also go for a more classic look with a pair of black or neutral-toned pointed-toe heels. There are so many options available, so you can find the perfect pair for any occasion.
Pointed-toe heels are also great for adding a bit of height. Not only do they make you look taller, but they also help you stand taller and walk more confidently. With the right pair of shoes, you can take your outfit to the next level.
Pointed-toe heels are a great way to dress up any outfit and make a statement. With their versatile style and comfortable fit, you can take your look to the next level and feel confident in any situation. Knowing the pros of wearing pointed-toe heels allows you to make the perfect choice for any occasion. As you move on to the cons of wearing pointed-toe heels, you'll be ready to make an informed decision.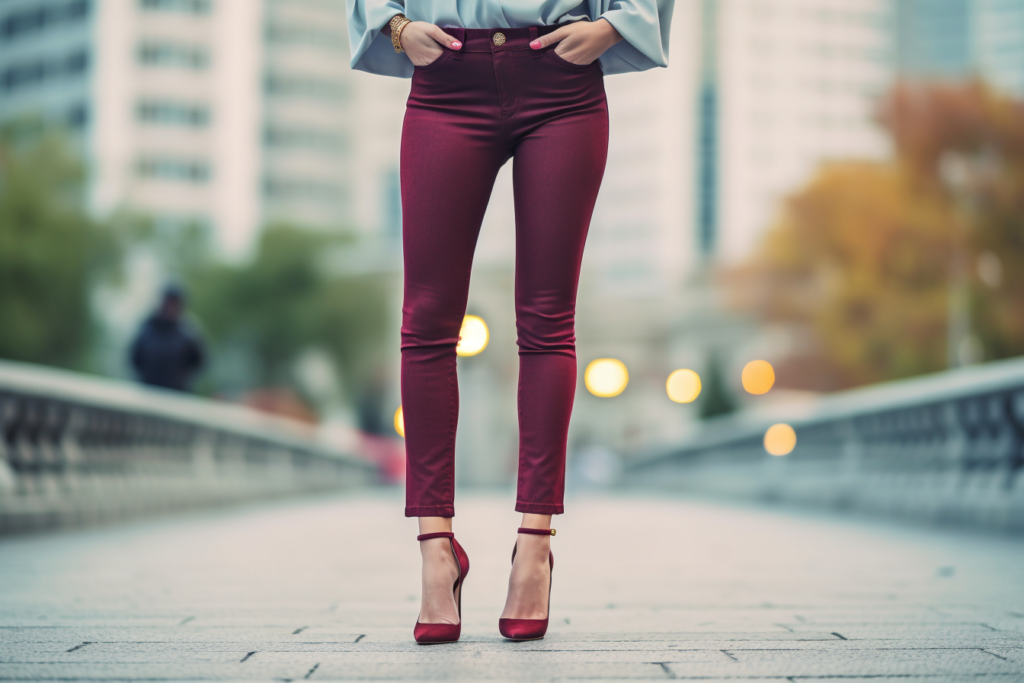 Cons of Wearing Pointed-Toe Heels
From the get-go, it's clear there's more to wearing these fashionable shoes than meets the eye. Pointed-toe heels come with some cons that can be difficult to overlook:
The first is the stiletto repercussions. These shoes have a dangerously sharp heel that can cause you to stumble, even if you're an experienced high heel wearer.
Another con of wearing pointed-toe heels is that comfort tends to be a tradeoff. The sharp design of the shoe often causes pinching and pressure on the toes, which can be uncomfortable and painful.
Lastly, pointed-toe heels can also increase the risk of developing blisters, corns, and calluses, and can even lead to long-term foot and ankle problems.
Given these cons, it's clear that there's more to consider when wearing these fashionable shoes. So, if you're willing to take the plunge, the next step is to learn how to make your experience with pointed-toe heels more comfortable.
Tips for Making Pointed-Toe Heels More Comfortable
If you're willing to take a fashion risk, there are ways to make your experience with pointed-toe heels more bearable. The key is to break them in. Before wearing them out for a night on the town, wear them around the house for a few hours. This will help you get used to the feel and will help to soften the material. Also, foot care is key. Wear a pair of insoles to help support your arch and add cushion, as well as some toe separators to prevent blisters. If you're feeling extra brave, opt for a pair of gel heel cups to help prevent aching feet.
By taking the time to properly break in and take care of your feet, you can make the experience of wearing pointed-toe heels much more comfortable. Like any other shoe, the more you wear them, the more comfortable they will become. It's all about finding the right balance between fashion and comfort.
So if you're feeling adventurous, don't be afraid to try out pointed-toe heels. With the right care and preparation, you can make them a comfortable part of your wardrobe. Now, let's look at some alternatives to pointed-toe heels.
Alternatives to Pointed-Toe Heels
Try a pair of mules or slingbacks for a stylish, yet cozy, look. If pointed-toe heels feel uncomfortable, there are plenty of alternatives you can choose from to stay fashionable. Flats are always a great way to stay comfortable and stylish. They come in all shapes and sizes, from loafers to espadrilles. Wedge sandals give you a bit of height, while keeping your feet feeling secure. They often have straps around the ankles, providing more support than regular sandals. For a sophisticated look, try a pair of stylish flats. They come in a variety of colors and fabrics, making them a great alternative to heels.
If you're looking for something a bit more unique, consider a pair of ankle boots. They come in many colors and styles, and can be dressed up or down. Ankle boots add a bit of edge to an outfit, and also provide more support than a regular pair of heels. For a dressier look, try a pair of low-heeled pumps. They are still fashionable, yet provide more cushion and support than a pair of stilettos.
No matter which style of shoe you choose, make sure to find the right fit. Shoes that are too tight can cause discomfort and blisters. Don't forget to break in new shoes with a few short walks around your house. With the right shoe, you can look and feel your best without compromising your comfort. Transitioning into the next section, understanding when to avoid wearing pointed-toe heels is an important part of looking stylish while feeling comfortable.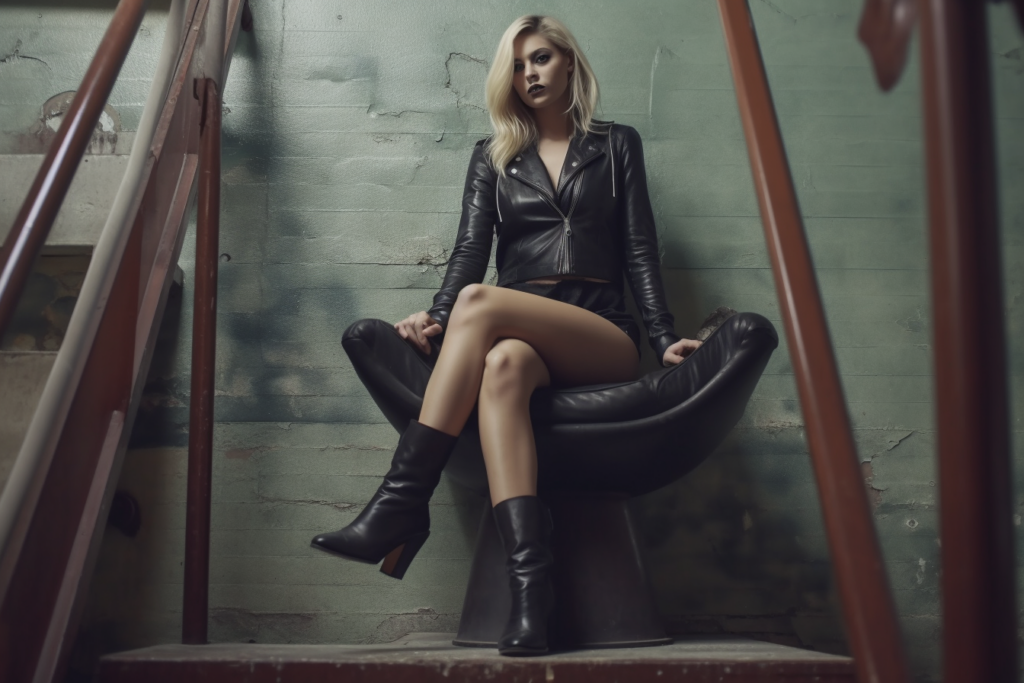 When to Avoid Wearing Pointed-Toe Heels
We all know that feeling: when you slip on a pair of pointed-toe heels and your feet instantly start to ache. No one wants to be walking around in pain, so it's important to take some precautions with your footwear. Avoid wearing pointed-toe heels like a hot potato when you know your feet need a break – opt for a more comfortable option instead. If your feet are already feeling tired, whether from standing all day or walking around for extended periods of time, avoid pointed-toe heels. The last thing you want is for the pain and foot fatigue to get worse.
Instead of wearing pointed-toe heels, try a pair of kitten heels or wedges. Both have a more rounded toe and are usually made with softer materials that will provide better support. If you're headed to a special event, you can also try a pair of mules or block-heeled sandals. The best part is that you can still achieve the look of a pointed-toe heel without having to sacrifice your comfort.
Whatever you decide to wear, make sure it's something that won't cause you pain. There's nothing worse than being stuck in shoes that are causing you agony. If you're looking for something stylish and comfortable, try a pair of shoes that provide more coverage and cushioning for your feet. Your feet will thank you!
Conclusion
We understand that pointed-toe heels can be intimidating to wear. But with a few tips and tricks, you can make them more comfortable. Plus, with the right outfit, they can be incredibly stylish and chic. Ultimately, wearing pointed-toe heels is a personal decision. If you want to make a statement, go for it. But if you're not ready to take that plunge, there are plenty of other options available. No matter what you choose, you'll be sure to look and feel your best.