Are Platform Heels Comfortable To Wear?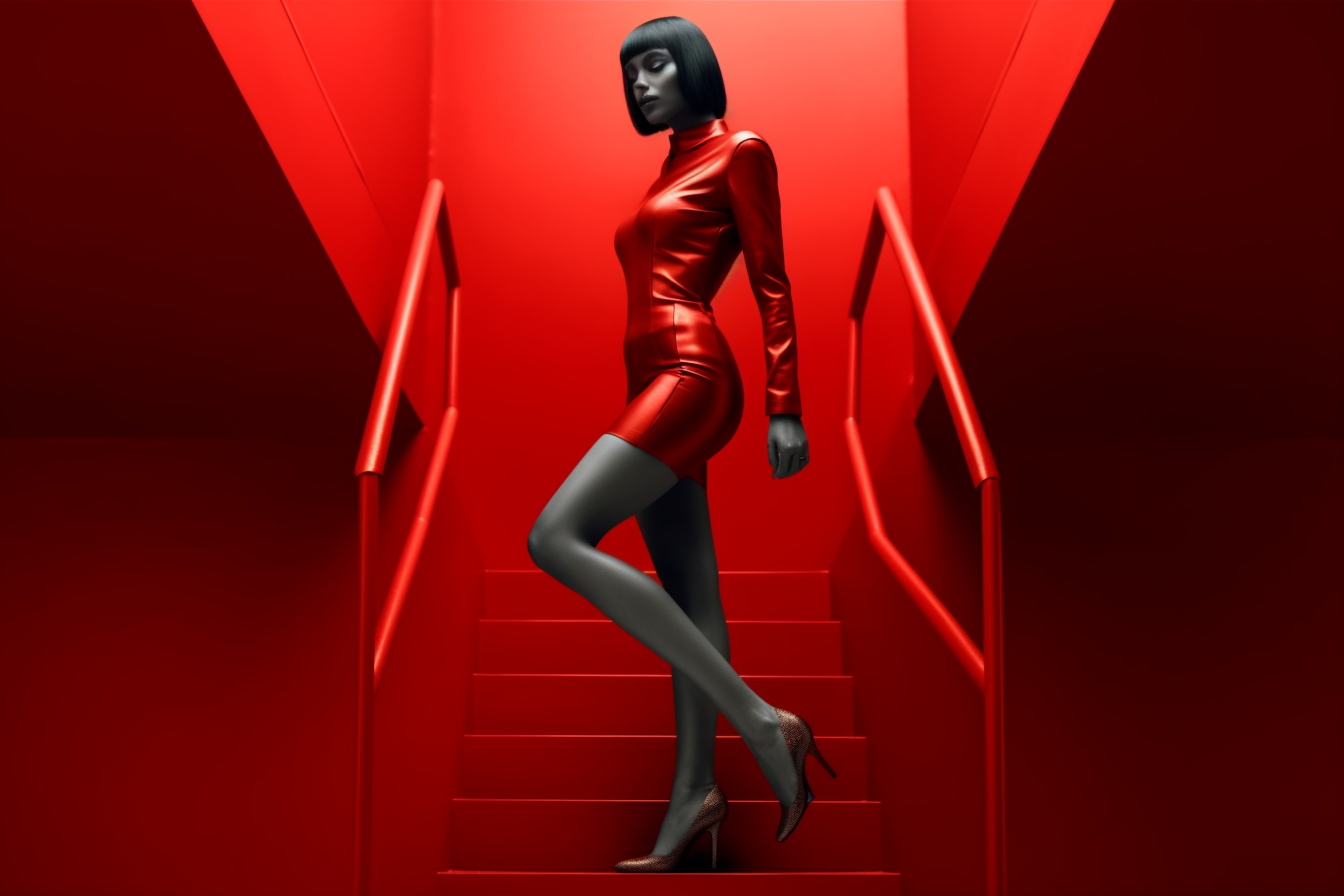 We know how much all of us ladies love our platform heels. They can instantly elevate any outfit and give us a boost of confidence. However, they can also be uncomfortable and cause a lot of pain. In this article, we'll look at the pros and cons of platform heels, explore how to choose the right ones, and provide some tips for making them comfortable. We'll also suggest some alternatives to platform heels, and discuss how they can be used for special occasions. So, if you're wondering if platform heels are worth the investment, keep on reading! We've got all the information you need to make an informed decision.
Pros and Cons of Platform Heels
You might want to weigh the advantages and drawbacks before deciding if these shoes are right for you. Platform heels have been a popular style trend for a while now, and it's easy to understand why. They have the potential to make you look taller and fashionable, plus they can be dressed up or down to match any occasion. On the other hand, there are some potential drawbacks to consider as well. Platform heels can be difficult to walk in and can cause pain after prolonged use. Additionally, if you don't take care of your shoes properly, the platform heel can quickly become damaged.
When considering if platform heels are right for you, it's important to make sure you choose the right pair. You'll want to make sure the shoes fit properly and that the platform is the right size for your foot. Additionally, be sure to check the material of the shoe and make sure it's comfortable and breathable. Finally, when possible, try on the shoes and walk around in them for a while to make sure they feel comfortable and secure.
If you take the time to find the right platform heel, it may be the perfect way to add height and style to your look. With the right care tips, you can make sure your shoes last longer and aren't a source of pain and discomfort. Taking the time to make sure the shoes are right for you is the best way to ensure you get the most out of your platform heels. With that in mind, let's move on to choosing the right platform heels for you.
Choosing the Right Platform Heels
Standing tall in a pair of stylish shoes can make you feel confident and ready to take on the world! But if you're going to wear platform heels, you need to make sure you've chosen the right pair. There are a few things to consider when selecting the best pair of platform heels for your wearing occasions, from style trends to comfort level.
First and foremost, you need to think about the events you will be attending. If you plan to wear them for a night out on the town, you may want to opt for a pair with a higher heel and more dramatic style. On the other hand, if you're looking for something to wear to the office, you may want to opt for a pair with a lower heel and more subdued style.
When it comes to style trends, the sky is the limit. From classic designs to modern looks, there's a style to suit everyone's tastes. You can find platform heels in all sorts of colors, materials, and textures. No matter your style, you can find a pair of platform heels to perfectly compliment your look.
No matter what you're looking for, there's no doubt that platform heels can be a stylish and classy addition to any wardrobe. With just a little bit of research and thought, you can find the perfect pair of platform heels to fit your wearing occasions and style trends. Now, let's move on to tips for making platform heels comfortable.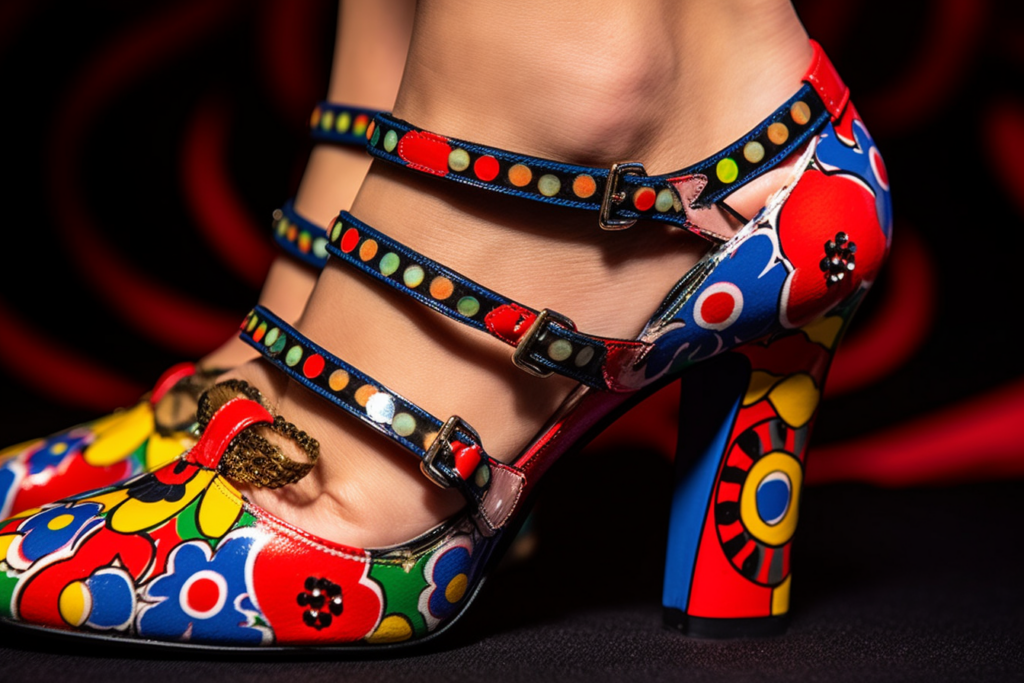 Tips for Making Platform Heels Comfortable
Taking the right steps towards making your platform heels comfortable can be like climbing a mountain – it takes effort, but the view from the top is worth it. When it comes to platform heels, there are a few things you can do to make them more comfortable:
Get the correct size: Make sure that your platform heels are not too tight or too loose. If they are too tight, you will end up with blisters and sore feet. If they are too loose, you risk slipping and falling.
Wear the heels in small increments: It may take some time to get used to wearing platform heels, so don't expect to be able to wear them all day right away. Instead, start off with short periods of time and gradually increase the duration.
Choose the right materials: Opt for shoes that have a cushioned insole and a flexible upper. This will ensure that your feet are well-supported and will help reduce any discomfort. Additionally, look for materials that can absorb moisture, like leather or suede, to keep your feet dry.
By taking the time to find the right size, break your platform heels in, and choose the right materials, you can make your experience wearing them much more comfortable. And, with these tips in mind, you will be able to move on to the next step: finding the perfect outfit to go with your shoes.
Alternatives to Platform Heels
Discovering alternatives to platform heels provides you with a variety of stylish options that won't compromise your comfort. If you're in need of a fashionable boost but don't want to commit to the comfort compromise of many platform heels, consider stacking heels and kitten heels. Stacking heels are like platform heels, but with smaller sole heights that won't put as much pressure on the balls of your feet. Kitten heels are even more subtle, but still provide a classic look. If you're looking for something with a bit more edge, opt for a block heel. Block heels are a great option for adding an extra few inches to your look without the discomfort of a traditional platform.
No matter which style you choose, opting for a stylish alternative to platform heels allows you to look fashionable without sacrificing comfort. And with so many options available, you're sure to find a style that will work for you. Plus, opting for alternatives to platform heels also gives you the flexibility to dress them up or down – perfect for any occasion. So, don't be afraid to explore different styles and take advantage of the comfort that some of these other heel options can provide. The possibilities are endless!
With a bit of research and experimentation, you can find an alternative to platform heels that will fit your unique style and provide you with all-day comfort. From chic block heels to subtle kitten heels, you'll be sure to find a comfortable shoe option that will have you looking your best no matter the occasion.
Platform Heels for Special Occasions
For special occasions, a classic pair of platform heels can be an elegant way to add a touch of timeless glamour to any look. Whether you're accessorizing for a formal event, a job interview, or a night out with friends, platform heels provide an eye-catching silhouette that makes a bold statement. Here are four reasons why platform heels should be your go-to for special occasions:
First, platform heels are an easy way to elevate any look. With a wide range of styles, colors, and materials, you can make a statement without having to rely on your outfit to do the talking. Whether you're looking to make a subtle statement or a bold one, platform heels are the way to go.
Second, they offer foot care benefits. Platform heels feature a supportive sole that reduces strain on the feet and ankles, so you can stand and walk in comfort for longer. Plus, the extra cushioning helps to absorb shock and reduce foot fatigue.
Third, platform heels provide a timeless look that won't go out of style. Unlike more trend-focused shoes, platform heels have a classic look that won't look dated in a few months. With timeless appeal and a variety of styles, you can find the perfect pair to fit any special occasion.
Finally, platform heels can be adjusted to suit any look. Whether you're looking for a subtle touch of glamour or something more eye-catching, you can easily customize your look with a pair of platform heels. From block heels to stilettos, you'll find a style that fits your aesthetic.
Platform heels are a timeless and elegant way to accessorize any special occasion. With a wide range of styles and a supportive sole, you can look and feel your best all night long. So, next time you're preparing for a special event, consider slipping into a pair of platform heels to make a lasting impression.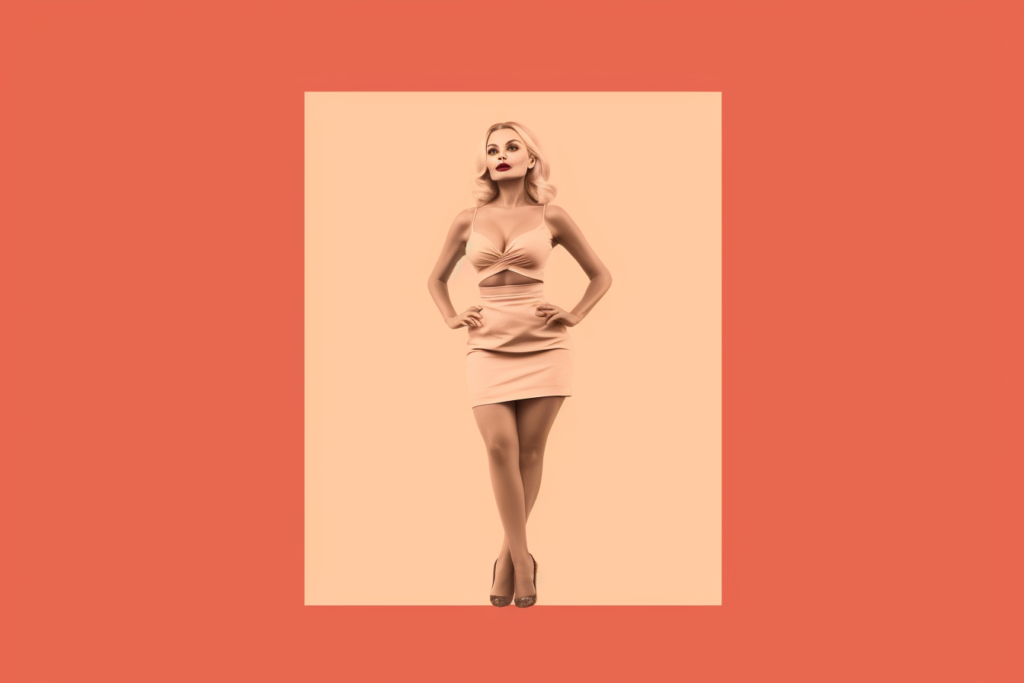 Conclusion
We've explored the pros and cons of platform heels, the best ways to choose them, and tips to make them comfortable. Ultimately, it's up to the individual to decide if platform heels are right for them. They can be a great option for special occasions, but it's important to remember that there are plenty of alternatives available. All in all, platform heels can be an enjoyable way to add a little bit of extra height and confidence to your look—just make sure you take the necessary steps to ensure you stay comfortable.