Are Block Heels Comfortable To Wear?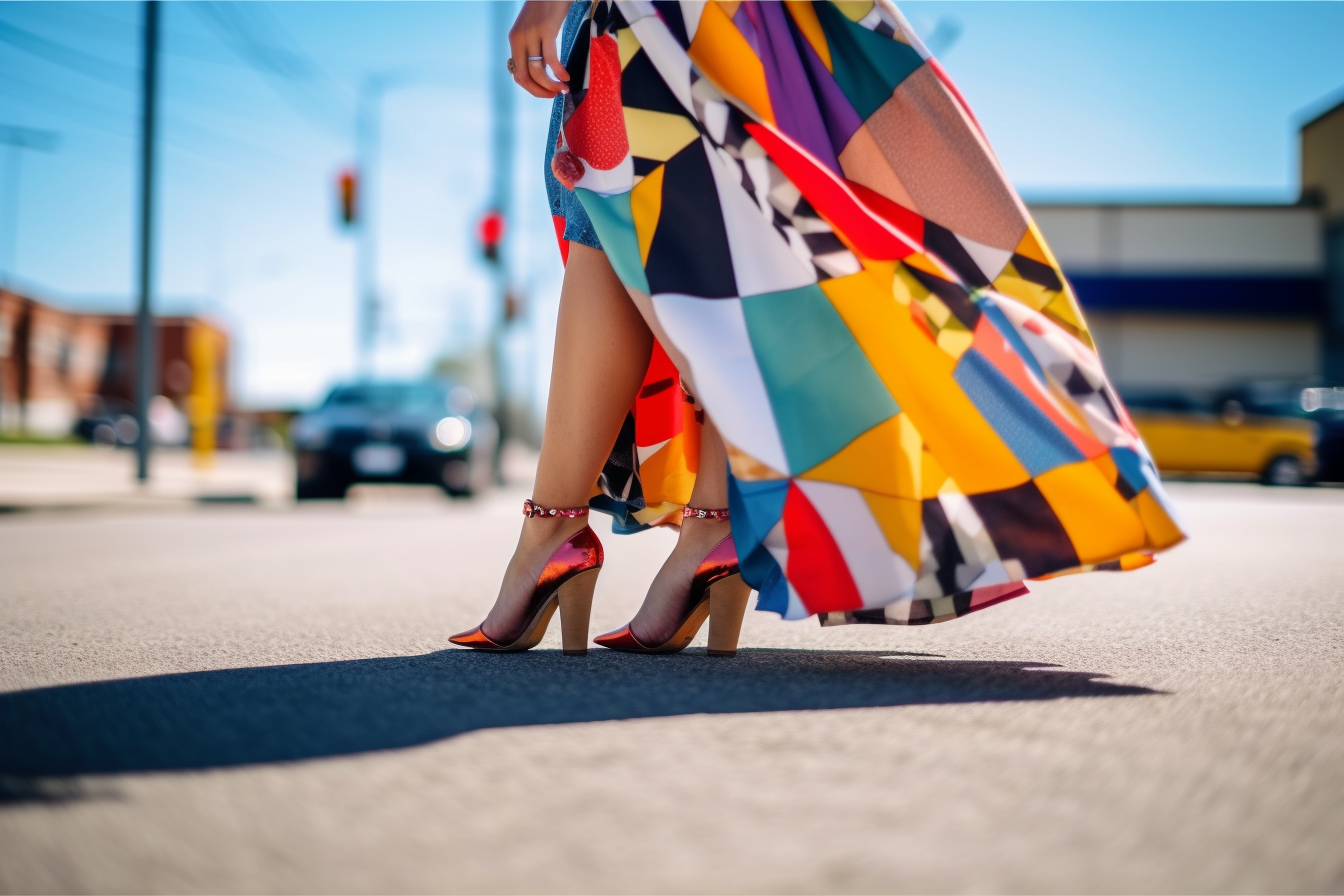 We've all been there – you're shopping for shoes and come across a pair of block heels that you just have to have. They look so cute, and you can't help but imagine all the places you'll wear them. But, when it comes to comfort, can block heels really hold up?
In this article, we'll explore the pros and cons of block heels, how to make them more comfortable, and some alternatives if you want a comfy shoe with the same look. We'll also share some tips on taking care of your block heels so they last. So, whether you're already a block heel devotee, or just considering it, we've got you covered. Let's get started!
What Are Block Heels?
If you're looking for a stylish, yet supportive shoe, you may want to try block heels! Block heels are a great way to mix styles and add a bit of flair to your wardrobe. These heels are defined by their wide and flat base with a slightly tapered heel at the back. They come in a variety of shapes and sizes, so you can find a pair that fits your personal style. When it comes to styling tips, block heels pair well with dresses, skirts, and trousers. They are also an excellent option for special occasions, as they provide a bit of height and won't sink into the ground like stilettos.
Block heels are a great option for those who want to add a bit of height and style to their look without compromising on comfort. The wide and flat base of the heel offers more stability than traditional stilettos, making them easier to walk in. Additionally, the slightly tapered heel helps to distribute the weight evenly, reducing the strain on the feet. Plus, the variety of shapes and sizes allow you to find a pair that fits your personal style and comfort level.
As you can see, block heels are a great way to add a bit of height and style to your look without sacrificing comfort. Moving on, let's take a closer look at the pros and cons of these stylish shoes.
Pros and Cons of Block Heels
You may want to consider the ups and downs of sporting these shoes, as they can be a real rollercoaster of emotions! Block heels offer a unique combination of fashion and function, making them an attractive option for many. On the plus side, block heels offer great stability and are often more comfortable than stilettos or other high heels. They also give an outfit a stylish and fashionable look, allowing you to make a statement.
However, there are some downsides to wearing block heels. They can be difficult to walk in and can cause discomfort over long periods of time, especially if you're not used to wearing heels. They can also be quite heavy, which can add to the exhaustion caused by wearing them.
So, when it comes to choosing block heels, you'll need to weigh up the advantages vs disadvantages and decide if you're willing to accept the fashion vs function trade-off. Taking the time to find the right pair for you and taking the necessary steps to make them as comfortable as possible is essential for ensuring you can enjoy wearing them. To do this, you'll need to explore tips for making block heels more comfortable.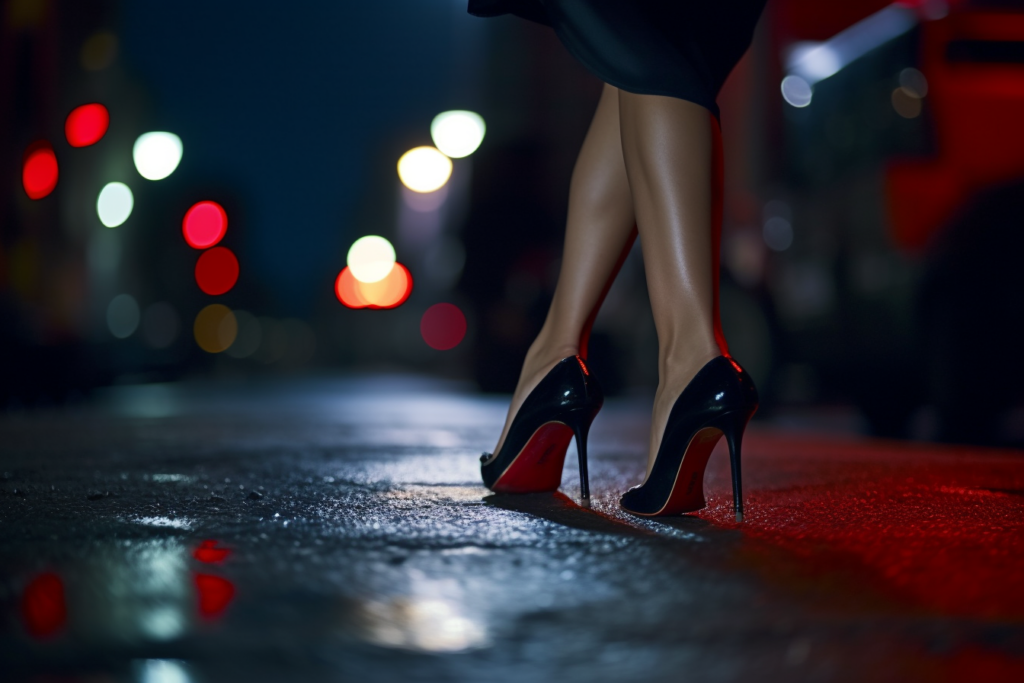 Tips for Making Block Heels More Comfortable
With the right tips, you can rock some stylish block heels without sacrificing comfort! Wearing socks can help you keep your feet warm and reduce friction between your skin and the inside of your shoes. If you're looking for long-term comfort, consider investing in a pair of shoe inserts. These are designed to provide arch support and cushion your feet, helping you stay comfortable on your feet all day. Finally, when you go shopping for block heels, make sure to try them on and walk around in them to get a feel for the fit and comfort.
Taking the time to make sure your block heels fit properly is key to comfort. Look for shoes that provide enough space in the toe area, so your feet can move freely without rubbing against the sides of the shoe. You should also aim for shoes that have a slightly wider heel, as this can help distribute your weight more evenly and provide a more comfortable fit.
Finding the perfect pair of block heels can be daunting, but by taking the time to find a comfortable pair that fits your feet properly, you can make sure you feel great in a pair of stylish shoes. Plus, with the help of socks and shoe inserts, you can ensure your feet stay comfortable even after a long day of walking.
Alternatives to Block Heels
If you're looking for a stylish shoe alternative, there are plenty of options available that can still provide you with the same level of style and sophistication. Flat sandals are a great option, as they give you the comfort and ease of a flip flop with the added bonus of style. They come in a variety of colors, materials and styles, so you'll be sure to find the perfect pair for any outfit. Wedges shoes are another great option that offer a more elevated look while still providing all-day comfort. They come in a range of heights and styles, so you can choose the perfect pair to fit your outfit and your lifestyle.
No matter which shoe you choose, make sure you select options that are made with quality materials and provide the right amount of support for your feet. Look for shoes with thicker soles and cushioned footbeds to ensure your feet stay comfortable all day long. You should also try to find shoes with adjustable straps or laces that provide a secure fit for your foot.
Finding the perfect shoe alternative doesn't have to mean sacrificing style or comfort. With the right pair of flat sandals or wedges, you can have the best of both worlds. To make sure your shoes stay in great condition, it's important to take care of them properly.
Taking Care of Your Block Heels
We all want to look good and feel great, and wearing block heels is one way to do that. But knowing how to take care of your heels is just as important as choosing the right pair. Taking care of your heels will keep them looking good and feeling great, so you can show them off with confidence.
First, make sure the fit is custom to your feet. Whether you're buying online or in-store, get the right size block heels that are tailored to your feet. This will help prevent blisters and discomfort.
Heel maintenance is also key. When cleaning your block heels, use a damp cloth and a mild detergent to wipe them down. Use a shoe brush to remove any dirt, and apply a protectant to keep them in good condition. Taking care of your block heels is a great way to ensure that you look and feel great when wearing them.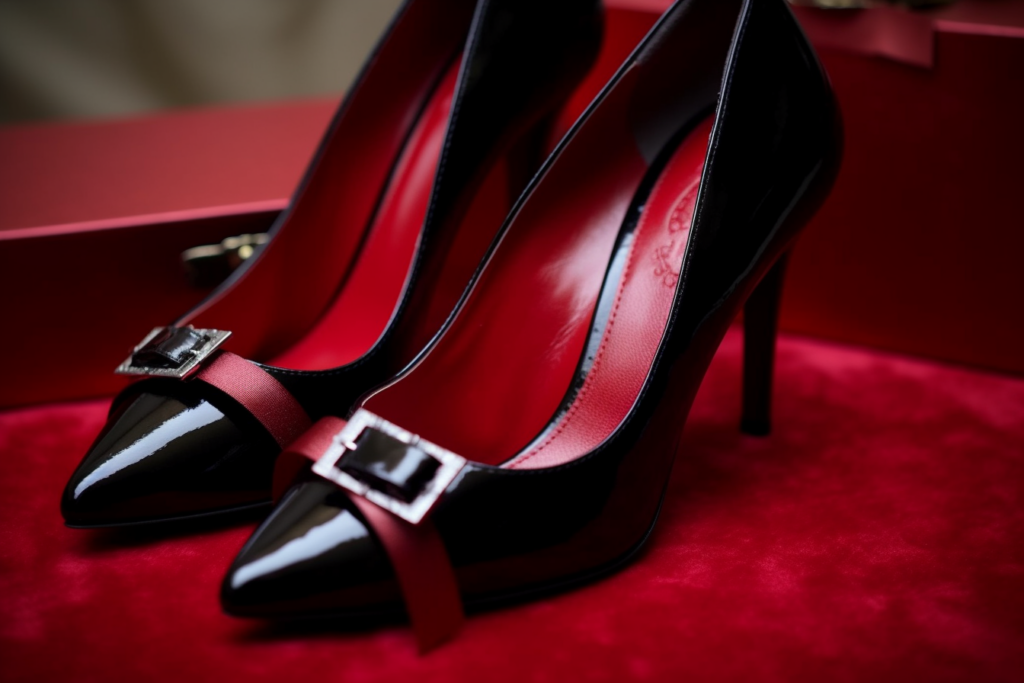 Conclusion
We've discussed the pros and cons of wearing block heels and how to make them more comfortable. We've also looked at some alternatives if they don't suit your style. Taking care of your block heels is key to making them last and keeping them comfortable.
We can conclude that block heels have the potential to be comfortable if you look after them and find the right style for you. With the right tips, they can be a stylish and comfortable addition to your wardrobe. So go ahead and give them a try!