Are Ankle Strap Heels Comfortable To Wear?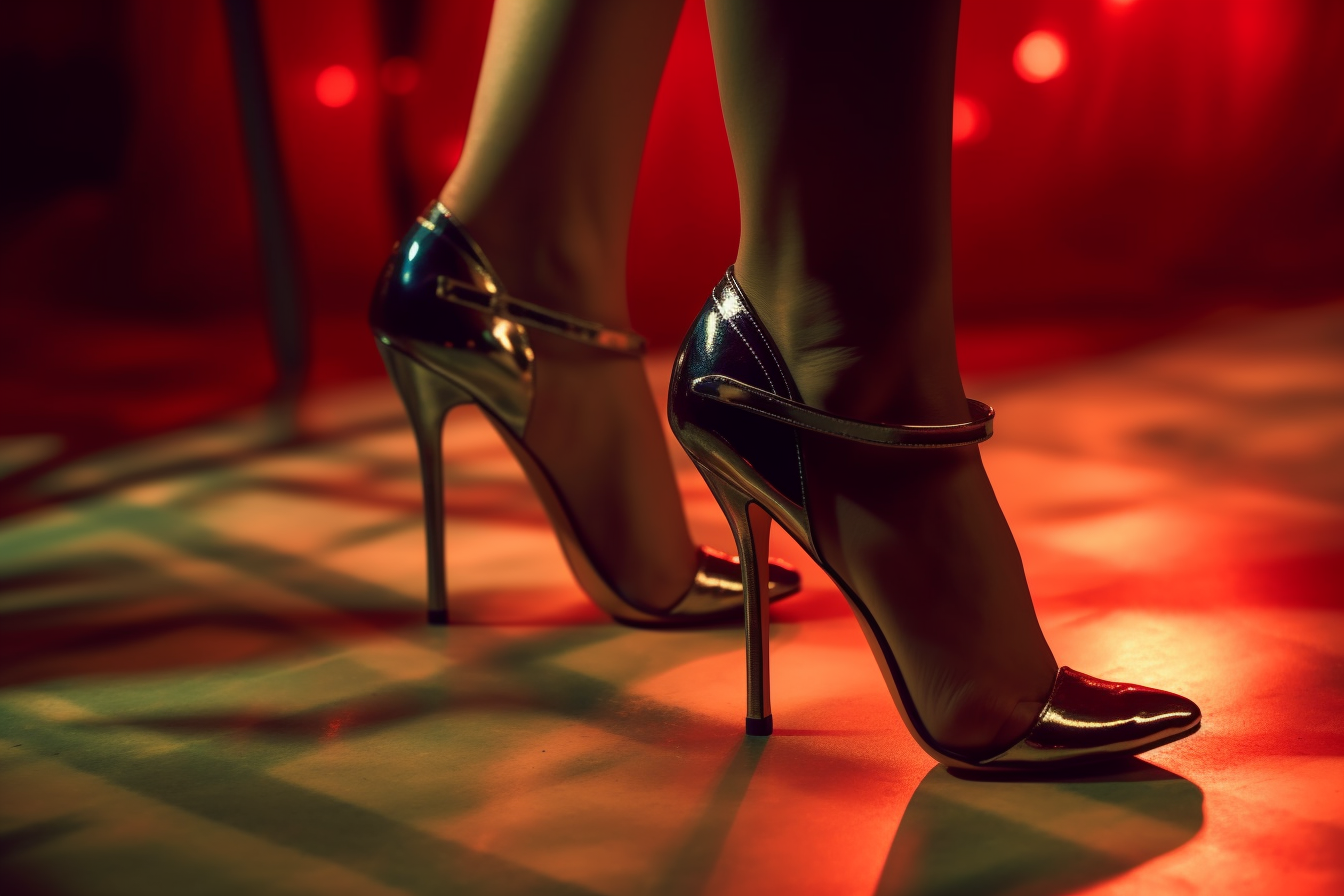 We've all heard the theory that "beauty is pain" – but when it comes to ankle strap heels, is it true? We're here to investigate whether these stylish shoes can also be comfortable to wear. From the anatomy of an ankle strap heel to tips for making them more comfortable and alternatives to try, we'll guide you through your journey to comfortable shoes. Let's dive in and find out if ankle strap heels can really be comfortable.
Anatomy of an Ankle Strap Heel
You can get an elegant look with an ankle-hugging heel, but it's important to understand how the shoe is constructed to determine if it'll be a comfortable fit. So, let's take a closer look at the anatomy of an ankle strap heel. The structure design of the shoe typically consists of a heel, an ankle strap, and an upper. The heel of the shoe can be made of various materials, such as wood, leather, or plastic, and can be either chunky or slim. The ankle strap is usually adjustable, allowing for the wearer to determine the right fit. The upper of the shoe can be made of leather, suede, or fabric and often features decorative accents, like bows or buckles. Lastly, the construction materials used to make the shoe are typically of high quality, making the shoe durable and long-lasting.
The ankle strap of the shoe is a key factor in determining the comfort of the shoe. A shoe with an adjustable ankle strap, as mentioned previously, allows for the wearer to customize the fit of the shoe. This can help to reduce the risk of blisters and other related issues. The quality of the materials used in the construction of the shoe is also important, as it will affect the comfort level. If the materials are of high quality, the shoe will be able to withstand wear and tear, and last longer.
When considering a pair of ankle strap heels, it's important to keep in mind the structure design, construction materials, and the adjustable ankle strap. All of these factors can help to determine if a pair of ankle strap heels will be comfortable to wear. Moving forward, let's take a look at the pros of wearing ankle strap heels.
Pros of Wearing Ankle Strap Heels
You'll find that these shoes offer a unique blend of style and support, making them an ideal choice for any occasion. From classic pumps to modern designs, ankle strap heels come in a variety of stylish designs that flatter any ensemble. Plus, they come in a variety of height options so you can choose the perfect pair for any dress code.
Ankle strap heels provide a secure fit for an active lifestyle. The strap ensures that your feet don't slip out, helping to reduce the risk of blisters and other foot problems. Plus, the heel provides additional support and comfort while walking, making them a great choice for long days on your feet.
The unique design of ankle strap heels allows them to complement virtually any outfit. From casual jeans and t-shirt to a summer dress, these shoes can take any look to the next level. Plus, they come in a variety of colors and styles so you can find the perfect pair to complete your look. With so many great benefits, it's no wonder why ankle strap heels are a popular choice for women everywhere. Transitioning into the next section, we'll look at the cons of wearing ankle strap heels.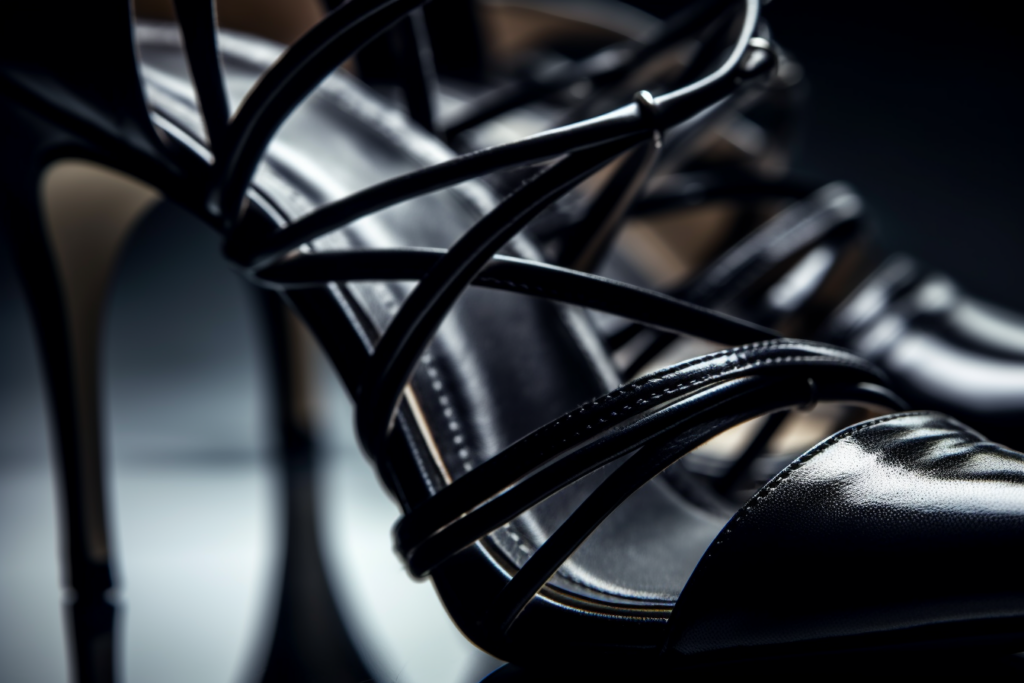 Cons of Wearing Ankle Strap Heels
Though they can be a stylish addition to any look, ankle strap heels can be difficult to adjust to, making them a less than ideal choice for extended wear. The added height of a heel, combined with the extra support from the ankle strap, can cause a shift in the wearer's balance and gait. This can be uncomfortable for someone who is not used to wearing high heels and can lead to more serious issues, such as foot and joint pain, if worn for long periods of time.
Style preferences should always be balanced with foot health when considering ankle strap heels. Without the right fit and support, the added strain on your ankles or feet can cause long-term damage. It's important to find a pair that fits comfortably, allowing your feet to move freely. Additionally, the ankle straps should not be too tight, as this could lead to further issues.
Ankle strap heels can be a great choice if you are looking to add a touch of glamour to your outfit, but be sure to choose a pair that provides the right fit and support. Make sure to give your feet a break from time to time and switch to a more comfortable pair of shoes. Transitioning into the next section, here are some tips for making ankle strap heels more comfortable.
Tips for Making Ankle Strap Heels More Comfortable
Adjusting to wearing ankle strap heels can be tricky, but with a few simple tweaks, you can make the experience much more bearable. To start, make sure that the footwear fits correctly. Take the time to measure your feet, as well as the shoes, and make sure that the size and shape of the heel are comfortable. Additionally, consider the material of the shoe. Many ankle strap heels are made of leather, but there are also options out there that are made of more breathable and flexible materials, such as canvas or rubber. Lastly, look for features like cushioning, arch support, and adjustable ankle straps when selecting your shoe. All of these features can help make your footwear more comfortable and fit better.
We've all experienced the pain of wearing uncomfortable shoes, but with a few helpful tips, you can avoid the misery of ill-fitting ankle strap heels. From making sure you get the right size to considering the material of the shoe, there are plenty of ways to make your footwear fit and feel better. And once you've achieved the perfect fit, you'll be ready to take on the world with a stylish and comfortable pair of ankle strap heels!
Now that you've got the tips for making your ankle strap heels more comfortable, we can move on to exploring some alternatives.
Alternatives to Ankle Strap Heels
If you're looking for stylish and stylishly comfortable footwear, you don't have to settle for painful ankle strap heels – there are plenty of alternatives out there! For instance, open toe pumps are a great way to combine comfort and style, thanks to their low-heeled design. With a wide variety of colors and styles available, you can easily find a pair that suits your outfit and occasion. Plus, open toe pumps offer a more breathable option than traditional ankle strap heels, keeping your feet cool and comfortable all day.
Another great alternative to ankle strap heels are block heels. Block heels are much more stable than their stiletto counterparts and tend to be more comfortable to wear. Block heels come in all sorts of styles, from classic block heels to more modern mules or wedges. Plus, the thicker heel is better for your feet, providing more support and cushioning.
If you want to look fashionable without sacrificing comfort, consider these alternatives to ankle strap heels. Open toe pumps and block heels provide stylish and comfortable options that won't hurt your feet, no matter how long you're wearing them. So go ahead and give them a try – your feet will thank you!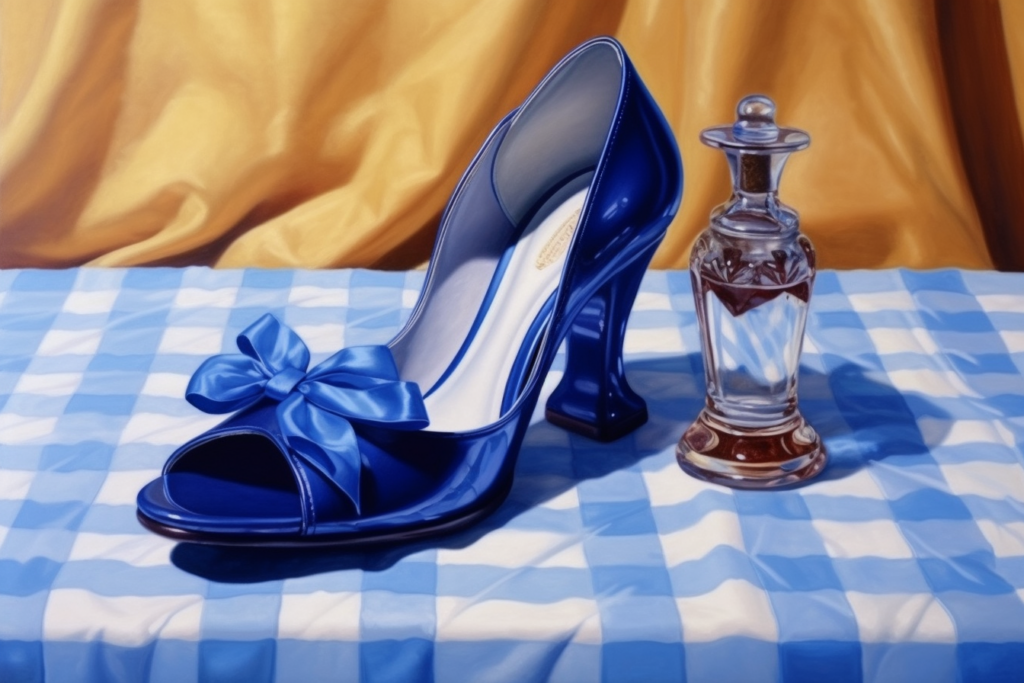 Conclusion
We've come to the conclusion that ankle strap heels are far from comfortable to wear. But, that doesn't mean you can't rock them! With a few simple tips, you can make them more bearable. Whether you choose to wear them or opt for another style of shoe, it's up to you. Just remember, if your feet start screaming, it's probably time to take them off! So, go ahead and strut your stuff in those ankle strap heels – just make sure you don't overdo it.